OnePlus 2 specs review: a year of improvement
2

Introduction
After a long hype campaign, the OnePlus 2 is finally out, and to some very positive initial impression at that. Although the lack of expandable storage and removable battery are steps in the direction opposite of success, the OnePlus 2 is otherwise an improvement in every way. It's an incremental step in terms of overall design, with its new frame made of a magnesium and aluminum alloy. It is also a dual-SIM smartphone that's also the first to make it to the market with a USB Type-C plug. The smartphone's spec sheet corresponds to a year in hardware evolution, boasting upgrades in every major department. Let's review all the improvements OnePlus made in terms of display, hardware, and camera.
Display
The OnePlus 2 plays in its predecessor's ballpark, once again having a 5.5-inch 1080p 441ppi IPS LCD screen to massage your retinas with. Indeed, the company refused to upgrade the resolution to Quad-HD, as it couldn't convince itself in the trade-offs involved. But the changes, OnePlus claims, are there! The new panel, probably supplied by Japan Display, has a wide 1,500:1 contrast ratio, and supposedly has improved minimum and maximum brightness levels. The aim was to make it sufficiently bright for outdoor use, and very dim for nightly reading. The original OnePlus' display was already competent in both use cases with its 447 nits of maximum brightness and 5 nits of minimum brightness. But we also measured a higher contrast ratio of 1:986 in it, so it shall be interesting to check how the second OnePlus fares here.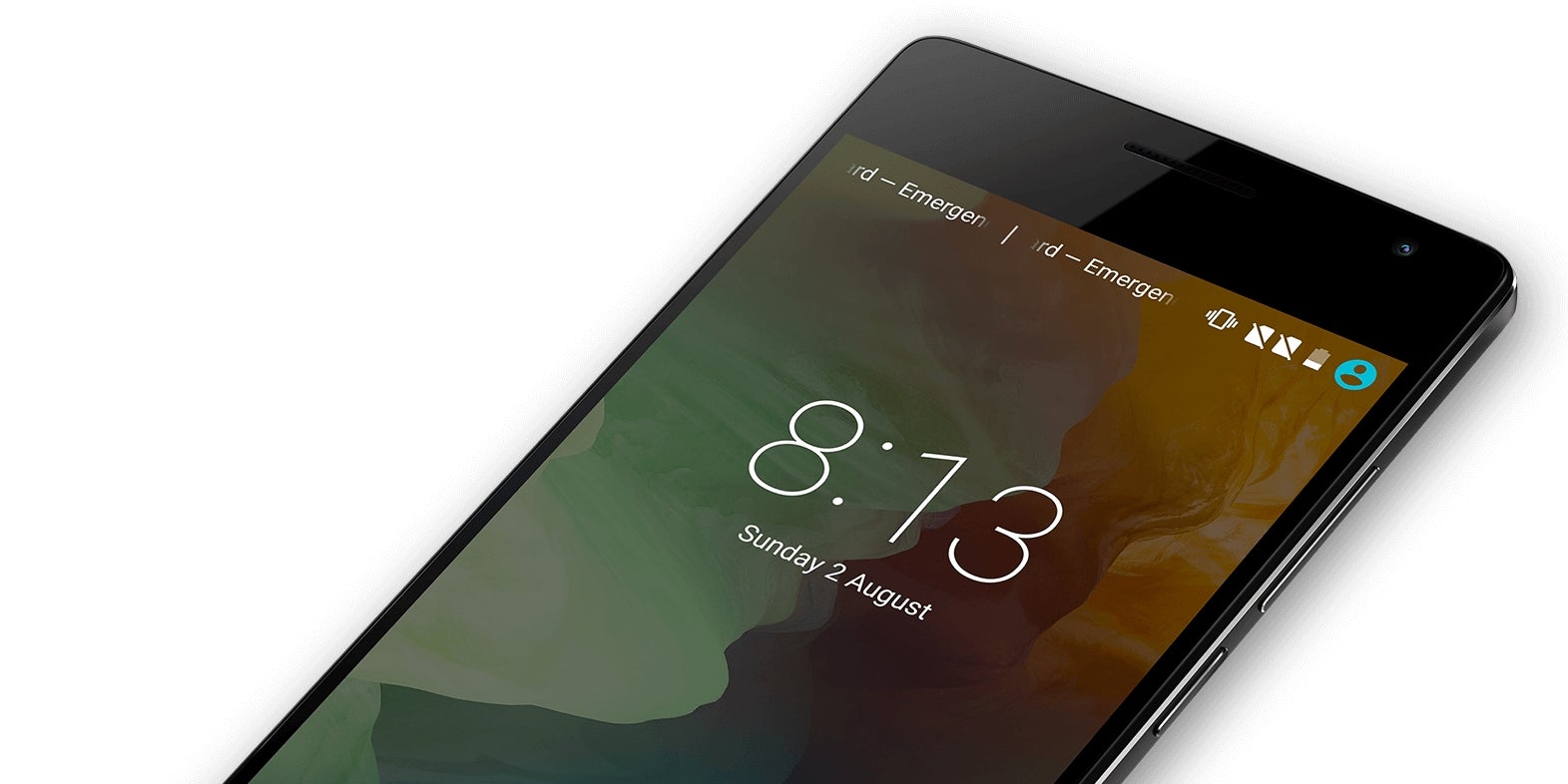 Processor and Memory
Specs-wise, the OnePlus 2 is seemingly standard 2015 flagship fare - Qualcomm's fiery Snapdragon 810 SoC handles the data and graphics processing, paired with either 3GB (in the 16GB storage version) or 4GB of RAM (in the 64GB storage version). That's not all there is to it, however, as the OnePlus 2 ships with a newer version of Qualcomm's premium-tier SoC - the Snapdragon 810 v2.1. While v1 of the chipset was an engineering sample that clocked to a maximum of 1GHz, and v2 was the first mass production version that went into 2015's early flagship smartphones (the LG G Flex 2 and HTC One M9), version 2.1 is the latest SD 810 development, first seen in the Xiaomi Mi Note Pro, which shipped in May. However, the Snapdragon 810 v2.1 isn't exclusive to Xiaomi or OnePlus. All Snapdragon 810-powered devices shipping after a certain point in 2015 have the revised chip on-board.
The new silicon boasts a small increase in the Adreno 430 GPU's clock frequency (from 600 to 630MHz). Also, the CPU should exhibit less throttling on the Cortex-A57 cluster of cores, and also enjoys as much as a 30% increase in memory bandwidth. Still, even though the Snapdragon 810 can push a 2GHz maximum clock speed, OnePlus clocked the CPU to a max speed of 1.8GHz for a good compromise between speed and heat generation.
Additionally, the company worked "very closely" with Qualcomm engineers to integrate the SD 810 in the OnePlus 2, and layered thermal gel and graphite across different areas of the smartphone to aid in heat dissipation. OnePlus also optimized the OxygenOS system to make the best of the SoC's features and performance, implementing a software governor that efficiently allocates tasks between the cores. Of course, benchmarks will ultimately reveal whether the SD 810 in the OnePlus 2 can sustain a consistent balance between performance and heat generation. But, by the looks of it, Qualcomm's silicon is in good hands!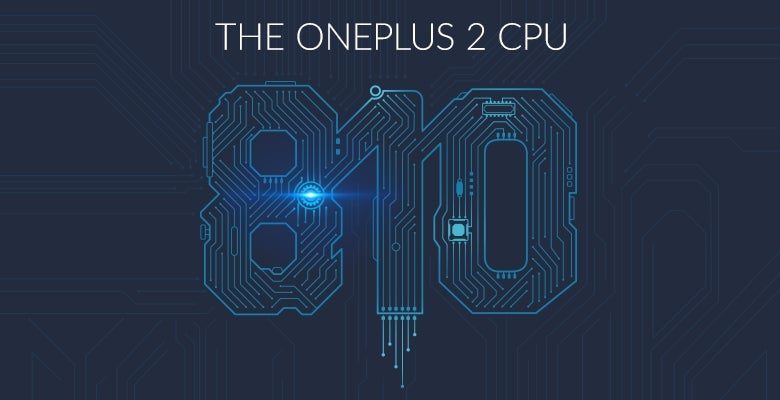 Memory-wise, the OnePlus 2 employs LPDDR4 chips, which is capable of double the data rates of previous-gen LPDDR3 RAM at a lower nominal operating voltage (1.1V). Both factors are of utmost importance for mobile devices, as faster memory is key for applications requiring large bandwidth (such as 2K or 4K video processing), while lower voltage helps lessen battery drain. Speaking of batteries, the OnePlus 2's bigger 3300mAh battery capacity is a welcome boost over the OnePlus One's 3100mAh battery. As the original was capable of lasting 8 hours in our battery life test, we expect the OnePlus 2 to last a full workday, at least.
Camera
The OnePlus 2 features a F/2.0 13MP rear camera and a 5MP front camera. Allegedly, the smartphone employs an OmniVision sensor for the rear camera, one that's equipped with bigger (1.3-micron) pixels than what the original OnePlus had to work with - a 13MP Sony IMX214 image sensor with 1.1-micron pixels. Larger pixels are capable of increased light absorption and make for images that are less noisy, which naturally leads us to expect better photo quality out of the OnePlus 2.
The addition of a laser autofocus system, optical image stabilization, and the aid of the dual image signal processors found in the SD810 SoC heightens our expectations even further. Technology-wise, the OnePlus 2's camera package is definitely on par with flagship smartphones by popular vendors, but what sounds great on paper doesn't necessarily make for an equally enjoyable reality.
Why is that? Well, even the best camera hardware is perfectly capable of mediocre output if software engineers fail to harness its full potential with good camera apps and processing algorithms. OnePlus created a new camera app for the smartphone, and while we can't judge its competence just yet, the application is, indeed, feature-loaded. Among the new features is Super-Resolution Mode, which processes photos of up to 50-megapixel resolution. There's also an automatic time-lapse feature, and a new slow-motion mode, which captures video of up to 120 frames-per-second.
Where video recording is concerned, the OnePlus 2 can record up to 3840x2160 (4K) video content at 30 frames per second.
Expectations
For a device that starts at $329 unlocked, the OnePlus 2 stretches into flagship smartphone territory to the point that genuinely makes one wonder how OnePlus is able to keep the price so low. OnePlus's second brainchild boasts a quality build and top-shelf components, making for an excellent first impression. Unless OxygenOS somehow ends up a buggy, incomplete mess, it's hard to see how the OnePlus 2 will not be able to satisfy users with its flagship hardware and savory price tag. Then again, getting one with the cumbersome invite system in place will probably be as challenging as it ever was.