OnePlus 11: Is it Waterproof?
5
We may earn a commission if you make a purchase from the links on this page.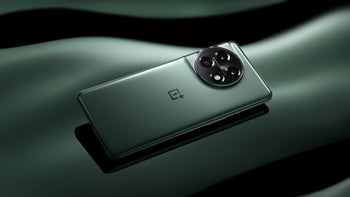 Smartphones have come a long way in terms of durability over the last couple of years. Most devices nowadays can survive a fair bit of punishment - the question is always how much.
The
OnePlus 11
is a stellar device in terms of performance, and the smartphone is much more than a pretty face with a beefy processor. But can it survive the test of the elements? Join us as we take the
OnePlus 11
for a swim and see whether it is waterproof.
Is the OnePlus 11 waterproof?
Spoiler alert,
the short answer is no
. Luckily, no smartphones were harmed in the writing of this article. It is 2023, and we have more sophisticated ways of gauging how water-resistant a smartphone is.
The last part is very important. No smartphone on the market is waterproof per se, and the OnePlus 11 is no exception to that rule. The device features
IP64 certification
. We have a detailed explanation of what the latter stands for below.
However, in layman's terms, you should probably not be bomb-diving in a pool with the OnePlus 11 in your pocket. While the occasional rainfall should not be a problem, the manufacturer promises no protection from full submersion in water. In short, you should probably keep exposure to liquids at a minimum.
What does IP64 mean?
The ingress protection (IP) certification measures how susceptible the internals of a device are to being damaged from the penetration of liquids and small external particles. The first letter measures protection from solids, while the second - from liquids.
The higher the numbers, the better. An "X" in the rating means that the device in question has not been tested for the corresponding protection.
In the case of the OnePlus 11, the 6 in the certification translates to total protection from dust, while the 4 - to water-resistance against splashes from every direction. Notably, this protection falls below the one awarded by the IP68 rating of other flagships like the iPhone 14 and the Samsung Galaxy S23.