Olympics organizers tell spectators to minimize tweeting and texting as they botch the live TV feed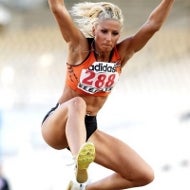 We were wondering why exactly the organizers of the London Olympic games that are in full swing right now, didn't allow to
use your phone as a wireless hotspot while on the stadium
, and could only suspect something connected with bandwidth.
Turns out that's precisely the case, as the organizers are now advising spectators now to minimize tweeting, Facebooking and texting whenever possible, in order to save those precious bits and bytes for the live TV feeds, where we already have some real troubles.
Not the people's fault that NBC and the rest decided to stream everything live over the Internet this time, hoping that it will work out, yet the organizers apparently are convinced that everyone has to restrain their sharing obsession for the common good.