Wi-Fi hotspots banned at the Olympics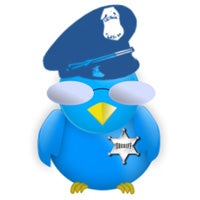 While we are used to a laundry list of banned items at major sporting events, this year the Olympics is forbidding something new. In addition to the usual suspects – drugs, booze, and weapons, Wi-Fi hotspots are now on the no no list.
Attendees at the summer games in London will not be permitted to setup personal Wi-Fi or 3G hotspots to access the Internet. Since smartphone are allowed, however, there is little stopping you from operating some sort of Wi-Fi tethering speakeasy, unless they plan on sending the Internet police around with Wi-Fi finders, which seems unlikely.
While it's not immediately clear why Wi-Fi hotspots ended up as contraband, they did join other odd banned items such as large golf style umbrellas, oversized hats, and excessive amounts of food. Clearly the games aren't being held here in the states this year. The IOC also noted that both fans and athletes can use various social media outlets, such as Twitter, Facebook, and blogs, but only if they are written in a "first person diary type format."