Oh, no! There may not be enough 1080p displays this year
35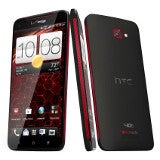 Sad news for all of us
pixel
density lovers: industry sources inform that Sharp, one of the few manufacturers of 1080p displays, is experiencing supply shortages, which may lead to problems with availability for a number of handsets this year.
Please note that this isn't official information, so it may not be entirely true, but still, why should Digitimes make that stuff up? According to the rumor, the insufficient supply of 1080p screens is partly due to the impressive sales of the Sharp Aquos Phone in Taiwan, which makes use of the same type of screen. Unfortunately, the sources are unsure about exactly when Sharp might be able to catch up with demand. Let's hope this will happen before the major smartphone manufacturers start announcing their 1080p beasts, because 2013 surely shapes up as the year of the Full HD smartphone.
On another note, Sharp may have recently made a small breakthrough with regards to the production of its IGZO displays, and so it is believed that the company will be releasing a phone with such screen sometime this year. Hopefully, Sharp will be able to produce enough of these so that other manufacturers (
Apple?
) can also use them for their handsets.
source:
Digitimes