Official Weibo account suggests that Pepsi is getting ready to launch a phone
25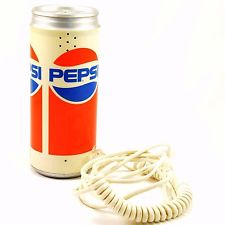 What do soft drinks and phones have in common? We don't really know, but it looks like PepsiCo China, the food, snack and beverage corporation's Chinese branch might be gearing up to launch a phone. Now, before we dive into this wild rumor, make sure to keep the proverbial grain of salt at bay.
A verified account called Pepsi Phone was recently spotted on Weibo, a popular microblogging website from China. The account is listed under IT / Internet / electronic products - mobile phone manufacturers, which obviously suggests that Pepsi is actually getting ready to launch a phone, strange as that may sound.
Pepsi obviously doesn't have the technology or the expertise to design or manufacture its own phones. As such, if there will ever be a Pepsi handset, it will most likely be nothing more than a rebranded product from any one of the numerous Chinese phone manufacturers.

On the flipside, we could be reading too much into this. It's not unthinkable for this Weibo account to have been created for marketing an upcoming Pepsi app or even some sort of contest involving smartphone selfies. We're digging around to find more info, and we'll get back as soon as we learn more.


What do you guys make of this? Could Pepsi actually launch a smartphone?