OS 6.0.0.407 for the BlackBerry Style 9670 has been leaked
1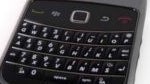 Trying to still proliferate itself into the hands of regular BlackBerry users out there who have been used to offerings like the Bold or Storm series of handsets, the BlackBerry Style 9670 will have the opportunity of upgrading up to newer leaked OS build.
With the last leaked OS build for the Style 9670 ending with .329, the newly found leaked OS 6.0.0.407 is a respectable upgrade to the last one. However, it appears so far that there is no word on what changes are in store with the leaked update. Regardless, only the most comfortable owners should make the switch to the newer one – since it's not an official RIM software release. Worse yet, you can potentially cause some kind of catastrophic event that can potentially land your still new smartphone on the operating table.
Still, if you have the guts and determination to see it through to the end, you can download OS 6.0.0.407 through the source link. As always, just be cautious and perform a backup before proceeding with the installation.
source:
BBLeaks