OPPO's new ad shares the frustration of a slow charging battery, the Find 7 has no such problems
18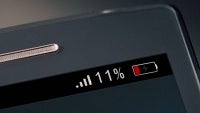 Smartphones have always been slave to their designers, and thus how efficiently they can use the juice provided by the battery on board. On the flip side of that, arrangement, the same holds true for what it takes to recharge that battery.
Some phones take longer to charge than others. It may be due to the size of the battery, or the capacity of the charging plug, or how the hardware of the device is built. Regardless, when you want your phone recharged, waiting for it is akin to the old adage, "a watched pot never boils."
OPPO knows this, and so chose to share the easily relatable experience of "waiting." Now, some of you might be thinking, "just bring the charger with you" or "you can use the phone while charging," we get it, just go with it.
For purposes of this ad, the point is to make it known how fast OPPO's new flagship, the
Find 7
, can recharge from zero-to-75% in just 30 minutes. In fact, a five minute charge will give you two hours of talk time. A full charge can be had in just 70 minutes. OPPO claims overall charging times are 4 times faster than other conventional chargers.
All that is thanks to the VOOC fast charging system that is incorporated with the new Find 7. As you might imagine, such a transfer of energy generates heat. The Find 7 has several layers of thermal protective coating to prevent overheating while charging.
That is just one feature of the
many attractive attributes
of the new Find 7, which we are still anxiously awaiting an announcement as to when it will be released to the masses.