Nvidia Tegra3+ coming later this year with improved performance, still no LTE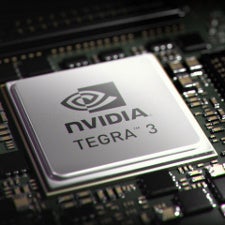 Nvidia's Tegra 3 chip is one of the first to feature quad-core processors, and it's already on a lot of the high-end smartphone and tablet releases for 2012, and to keep that momentum, the company is getting ready a Tegra3+ chip by the end of the year. The slightly updated chip will offer better performance, and come to both tablets and smartphones.
Sadly, there's no LTE support in tow yet, so you'd still need an additional chip for 4G connectivity. Qualcomm's Snapdragon S4 series of chips in contrast feature integrated LTE radio, which makes for more efficient power management and ultimately saves battery.
If Nvidia goes by the previously released plans, Tegra 4 will be the first chip to feature LTE in the second half of 2013.