Nova Launcher beta receives a huge Material Design overhaul, tons of new features
13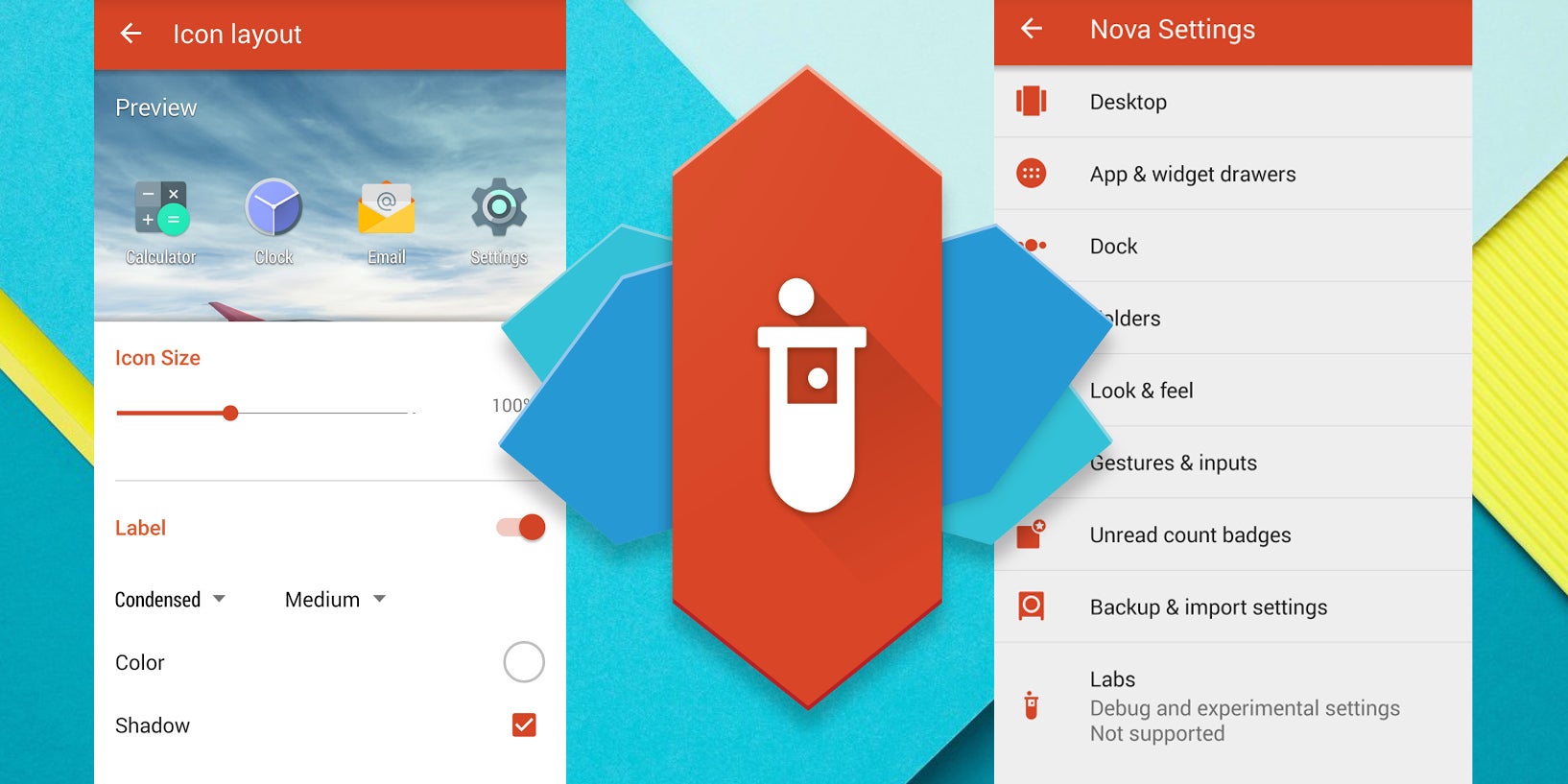 It's no news that Nova Launcher, one of the most popular and feature-packed launchers on Google Play, has been donning a slew of Material Design aftertaste for some time now (in the shape of animations, a card-styled app drawer, etc.), but it's the most recent update to the beta version that really brings a serious redesign to the well-known home screen replacement.
That's not all - a ton of new features have made their way to Nova, while many of the available ones have been further improved.
Starting from the app itself, which is now more colorful and vivid than before, and moving on to the customizability settings for the home screens, the app drawer, and almost anything you can think of, we can notice major improvements on all fronts.
Here's a sort of an official changelog that will give you an idea of what the new version of Nova Launcher beta has in store:
Full Material Design
All settings screens and dialogs are material style
More animations
Google Search from the search bar shows as an overlay
Edit Shortcut dialog, and quick menu, tinted based on colors of the icon
New icon
New Nova Action icons
Rebased on top of Launcher3
Individual icon layout settings (size, font, etc) in Desktop, Drawer, Dock, Folder
Max icon size boosted to 150%
Widget Search
Pull to search (pull down in the drawer to open app or widget search)
Widgets given their own drawer, removed from App Drawer
Ability to change Page Indicator color
Drawer Tab Bar completely optional
Support for Android for Work managed profiles (Lollipop)
Workaround Expand Notifications Nova Action not working on Samsung Lollipop
Requires Android 4.1 or higher (Dropped support for Android 4.0 ICS)
Unlimited desktop pages (previously limited to 9)
Easy add/remove of desktop pages by dropping icons on the blank page, or removing all icons from a page
Add blank desktop pages (for gestures or live wallpapers) from overview
Improved bulk edit of folders (Folder > Menu > Select Apps)
Added shadows to unread badges
Unread Badge size scales with icon size
Allow reordering drawer folders by drag/drop within window
Added Roboto-Medium font option
Improve handling of apps installed to SD card
Impressive, right? Said features are only available in the beta now (you can get it from the source link), but most of them will certainly make their way to the full-blown version of the popular Android launcher.