Using DeX with the Galaxy Note 9: how are the performance and battery life?
17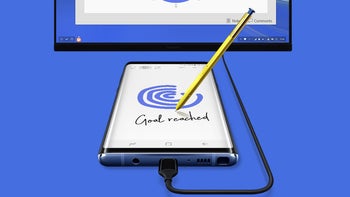 Samsung's desktop experience (DeX) has been a thing since the launch of the Galaxy S8. However, up until now, we had to use a separate DeX Station or DeX Pad dock in order to enter the desktop mode — the dock was mainly required for its internal fan that kept the device cool as well as feeding power to the phone while it was working in DeX mode.
The Samsung Galaxy Note 9 is a true powerhouse, packing the latest and greatest Qualcomm Snapdragon 845 under its hood and 6 GB of RAM to complement it. All of this is powered by a 4,000 mAh battery, which is 21% more capacity than the cell in the Note 8. To top it off, Sammy added a new "water-carbon" cooling system with a huge pipe and promised that the phone would run cool even under intense loads.
All of this led to the ability to run the Samsung DeX desktop experience with nothing but a USB-to-HDMI cable.
Now, we have some questions
How easy is the setup? Does the Galaxy Note 9 heat up if we put it through an intense DeX session? Does the battery drain too fast for any work to be done?
Setting up Note 9 DeX with a generic HDMI-to-USB Type C cable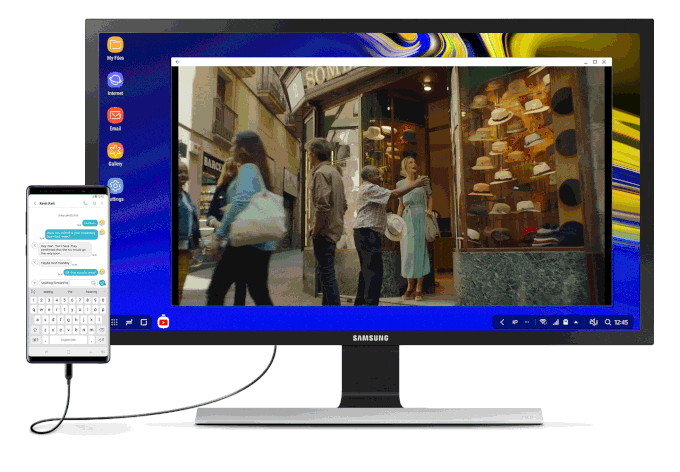 The setup is easy and straightforward. Find an HDMI to USB Type C cable (Samsung recommends using their own brand accessory, but we used a generic one), plug it in the monitor and phone. DeX will begin the startup process instantly.
Now, we did notice that it takes quite a while to boot up. Unlike the DeX Station, which worked almost instantly, the Note 9 took its time to power up the monitor when we used a cable. However, this might work faster with a Samsung-brand accessory.
You can pair a Bluetooth keyboard and mouse of choice, either before you enter DeX or through the DeX settings once you are in there. If you don't have any peripherals at all attached right now, the Note 9 itself transforms into a touchpad for mouse control. Tapping on a text field will pop up the phone's virtual keyboard, so you can use that to write.
Productivity and speed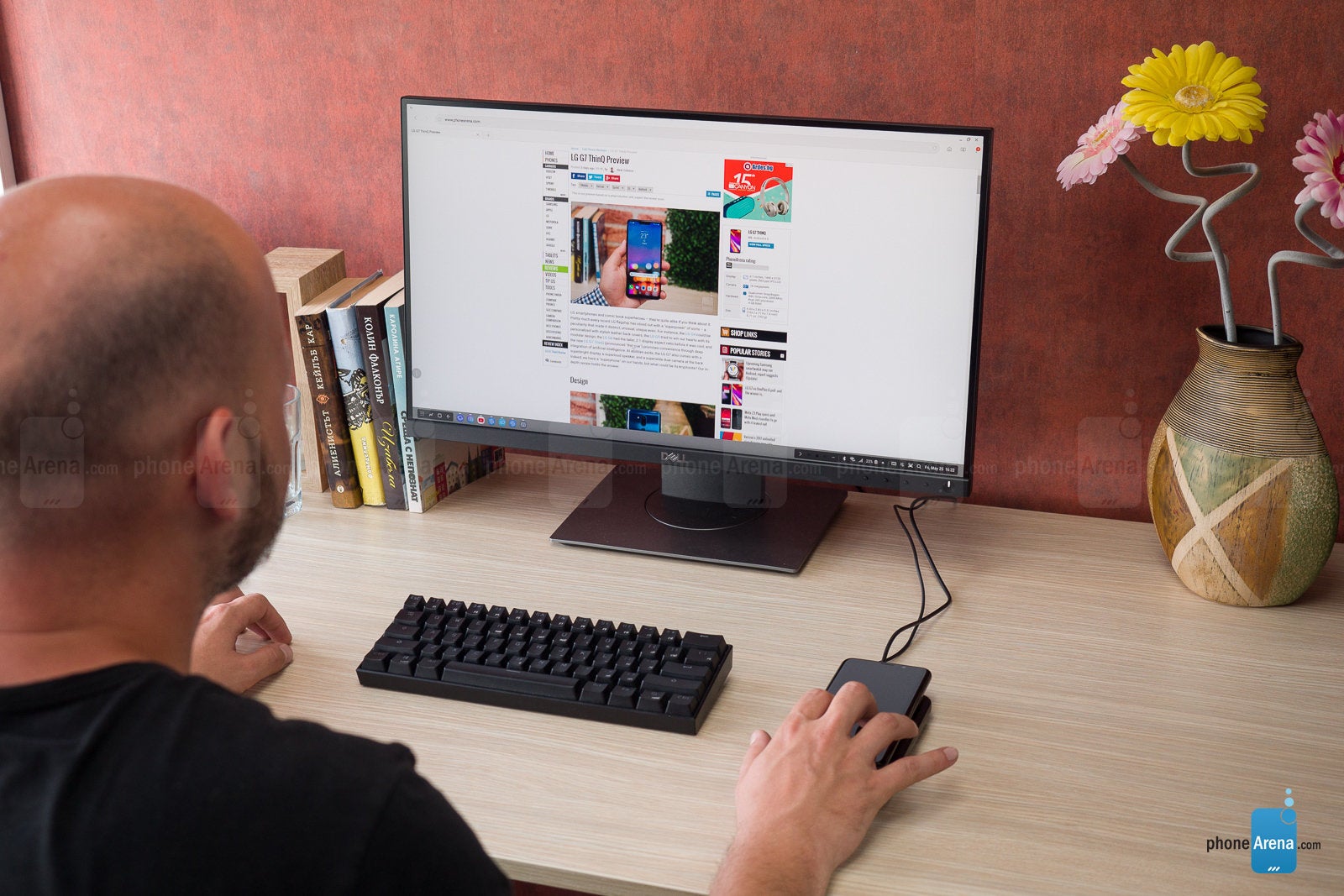 We noticed absolutely no loss of productivity power compared to our previous experiences with dedicated DeX docks. The Note 9 was capable of keeping multiple windows open without a hitch.
We opened up Chrome with two tabs of PhoneArena.com loaded, a YouTube window with a 1080p video playing in the background, the Play Store to download a heavy game (PUBG), the game itself, and a window of Facebook for good measure.
The Note 9 was able to keep all of them open and running without a hitch. Granted, the Facebook app and PUBG will go in a "frozen" state as soon as you click away from their window, but focusing on them again will resume the work where you left off.
Power drain and heat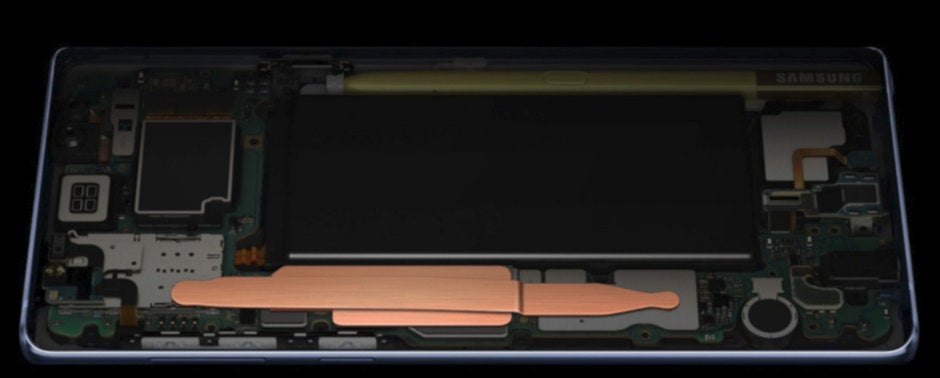 All of this is well and good, but how much of a toll does this take on the battery? After all, the USB Type-C port is taken by the HDMI adapter, so you can't use it to charge the phone while working. Also, does it go searing hot?
During the aforementioned test conditions — Chrome, Facebook, YouTube, Play Store, and PUBG all open onscreen — we found that the battery drains at a pace of about 10% for every 20 minutes of usage. In other words, the Note 9 should be able to give you 3 hours of intense work under DeX mode. That's not too bad for on-the-go needs.
As far as heat goes — we were pleasantly surprised. The Note 9 was warm to the touch, but not hot in any area, about 30 minutes into using the setup.
But what if we cheat?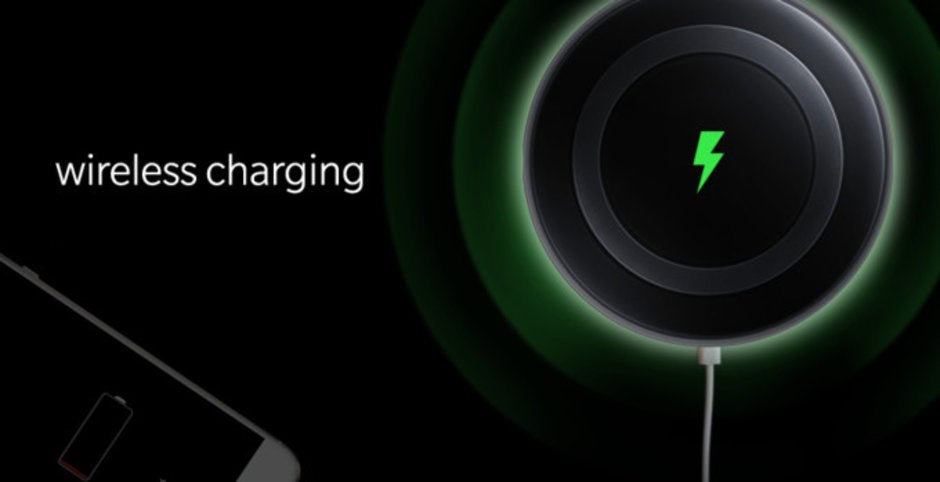 We placed the phone on a RavPower wireless charging pad to see if that can extend our usage time. And it did — it lowered the battery consumption rates down to about 3-4% per 20 minutes.
Of course, we wouldn't recommend using such a setup as your go-to DeX station. Putting the phone under intense workloads all the while charging it wirelessly will cause the battery to go hot for prolonged periods, significantly impacting its structural integrity and life.
Final words
All in all, we are pleasantly surprised and happy to report that DeX on the Note 9 works with an HDMI cable just as well as it would with a dedicated DeX dock. It's a great solution for on-the-go crunchers who need to connect to a large screen and a keyboard to finish up a quick task or two. Samsung also sells a multi-port adapter, which will let you connect a power cable, an ethernet cable, and a single USB accessory to the phone all at the same time.
However, we do feel that a DeX Pad is still the best choice, especially for those that would like to spend more time in DeX. The dock's fan will make sure that your device will work at cooler temperatures, which is definitely better for its longevity, it has two USB ports for a wired keyboard and mouse, and it will also provide power, making sure that you don't drain your battery while working in DeX.
The choice becomes even easier when you check out the price differences. A Samsung-branded HDMI adapter will set you back about $50, the multi-port HDMI adapter is $80, while the DeX Pad is now down to just $72. The latter is still light and easy to carry around, so it's worth it.