Not sure which new iPhone to pick? These printable cut-outs might help you decide
21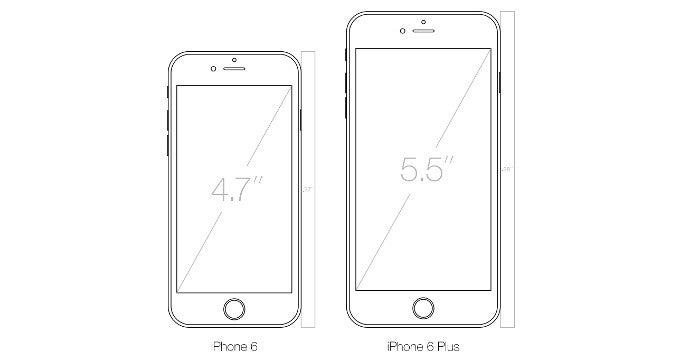 Us techies are typically very particular about the things we want out of our smartphones. But that isn't the case with everybody, so it's fair to expect that the average Joe looking to get a new iPhone might struggle choosing between the
iPhone 6
and the
iPhone 6 Plus
.
We know, we know -- the difference is quite massive. After all, we're talking about a sizable gap between 4.7- and 5.5-inches. But when you're faced with two so similar devices, making a final pick can be a bit frustrating -- you don't want to pick the wrong one and then come to regret it, after all. Which is why it's definitely best that you go ahead and visit your closest Apple/carrier store and feel both devices for yourself when they become available. If you don't want to wait until the first batch of new iPhones reaches those, however, perhaps the printable cutouts available below will be of help and give you a sense of the size of the two models. Better yet, you can use those in concert with
our size comparison tool
and contrast and compare how the two new iPhone models compare with just about every phone you can think of. Find the instructions at the below link.
Happy printing!