Nokia's market share tumbles at home, company loses more than half of its presence in a year
23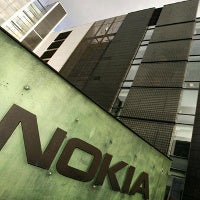 Nokia might still hold the number one spot for phone sales worldwide, but it has recently lost its smartphone king crown outranked by both Samsung and Apple in the last quarter. Now, the company has lost its standings in one more area - this time it's the company's biggest stronghold, its home market in Finland.
Nokia's market share there has tumbled
from 76% last year to only 31% in the third quarter of 2011.
Figures recently released by IDC reveal that even the loyal Finns are now flocking to other platforms and manufacturers, cutting the company's share by more than a half.
The
biggest beneficiaries of Nokia's downfall
are Samsung, Huawei and Apple. Samsung for once grew from virtually non-present 3% share to just behind Nokia. Apple grew slowly but steadily to capture a 16% share in Q3 2011. Huawei emerged from literally zero presence in Finland in the third quarter of last year to the respectable 11% in Q3 2011. The rest of the companies that sold well in Finland were Sony Ericsson with 11%, and ZTE holding 6% of the market.