Nokia's camera guru criticizes the camera on the iPhone 4S
35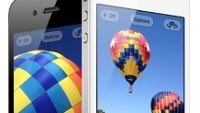 It's no secret that the iPhone 4S takes pride in its 8-megapixel camera. Actually, save for the dual-core A5 chip, the 4S doesn't have much novelties to boast with in the hardware department except for the snapper. It seems, though, that the 8-megapixel camera which Apple touts as
"the you-can't-believe-it's-on-a-phone camera"
and
"it just might be the best camera on a phone"
falls short when compared to the camera on the year-old Nokia N8.
Nokia's camera guru Damien Dinning was quick to
dispel some misconceptions about the iPhone 4S camera
. First, though, let's make it clear that this is not just about the overhyped megapixel count, which hardly tells what the actual performance of a camera is, but is rather about the size of the sensor.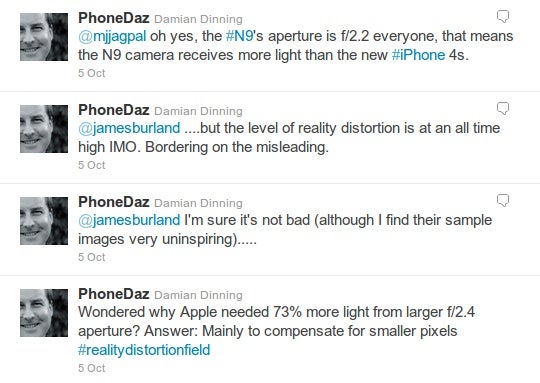 As we know, sensors in cell phones are smaller due to size restrictions, and if you increase the pixel count, while keeping the sensor at the same size, you'd just be making the pixels smaller. The end result would be more noise rather than better performance.
So how does this relate to the camera on the iPhone 4S? Dinning points out that Apple increased the
aperture value
to f/2.4 to compensate for the larger megapixel count resulting from a small sensor and a higher pixel count. But still the camera on the year-old Nokia N8 has a sensor that's 77% larger and which captures 124% more light. The 4S also falls short when compared to the MeeGo-powered N9, which still gets more light.
While Dinning criticizes the
light-gathering abilities of the 4S
, he doesn't challenge its claim to have the fastest camera on a smartphone. Finally, though, we wouldn't take a phone camera out of the context of its platform, but if Nokia delivers N8-quality optics on Windows Phone, it might well have a competitive advantage over the iPhone 4S.