Nokia willing to "consider any option" for a tablet OS
40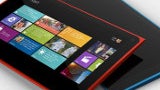 We've been waiting for quite some time for a tablet made by Nokia, but the ex-biggest cell phone manufacturer hasn't answered our prayers yet. They are so cruel! Anyways, there have been a number of rumors pointing at an incoming Nokia tablet, and while we're yet to see such a device be announced, we're happy to report that today we've witnessed what's probably the most obvious indication that such a device is indeed coming.
It's about Stephen. The Nokia chief who single-handedly altered the company's future about two years ago when he chose Windows Phone as Nokia's new primary smartphone platform. Mr. Elop has reportedly spoken to Australia's Financial Review, giving some interesting hints about an upcoming Nokia tablet. When asked about the platform that Nokia is to choose, should it decide to create a tablet, Elop said the following:
We would consider any option… It is important to note that the opportunity for companionship is something that any user is looking for. So, when you think about the Lumia 920, running on Windows phone, having a Windows tablet or PC or Xbox is something that will give us the opportunity to have a pretty integrated experience. Our first focus on what we look at is clearly in the Microsoft side... But we have made no decision or announced nothing.
This quote here clearly shows that if we're to see a Nokia tablet soon, it'll most probably be powered by Windows RT or Windows 8. Stephen Elop has also admitted that Nokia is quite interested in the tablet market. The manufacturer is actively learning from Microsoft's experience with the Surface tablets, trying to determine the perfect way and moment to enter the fray:
We haven't announced tablets at this point, but it is something we are clearly looking at very closely. We are studying very closely the market right now as Microsoft has introduced the Surface tablet, so we are trying to learn from that and understand what the right way to participate would be and at what point in time.
So, there you have it, guys, even though Nokia is considering all possible options for a tablet OS, if such a device does indeed come to the market, it will most probably be powered by Windows Phone. Happy about this? Feel free to share your opinion in the comments!
source:
FinancialReview
via
ZDNet