Nokia updates Z Launcher, expands pre-beta trial
8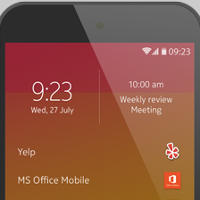 You
might recall the Z Launcher
. This is an Android app launcher, made by Nokia. The apps that you've used the most in the past, show up on your home screen. That list of apps also changes depending on the time of day, amd your current location. Additionally, using your finger, you can draw the first letter of an app you want to load. In a blink, all apps starting with that letter appear on your screen for you to choose from. For example, scratching out the letter "Y" will call up "YouTube" and any other app you've installed that starts with "Y".
Nokia is not only expanding the pre-beta trial, it is also updating the app itself. The update will allow you to configure the way you want your favorite apps to appear on your home screen, using drag n' drop. A long press on an app will now allow you to hide it, or uninstall it, which comes in handy. The update will also improve how the Z Launcher works and looks on the
Motorola Moto X
and the
HTC One (M8)
.
Other changes will incorporate Wi-Fi and SSID into the app's algorithms, allowing certain apps to be recognized and promoted on specific networks. A new feature called
Data Insight
keeps track of what apps you use, what contacts you click on, and basically how you use your phone. Nokia plans on expanding this feature if it receives high marks from users. And of course, the usual bug fixes were made part of the update.
As we said, Nokia is expanding the pre-trial beta. Those who previously signed up to test the Z Launcher, but could not get in as space was quickly taken, will apparently have first crack at joining the program. Follow the instructions at the sourcelink. If you are accepted, the version of the Z Launcher you receive, will include all of the new updates.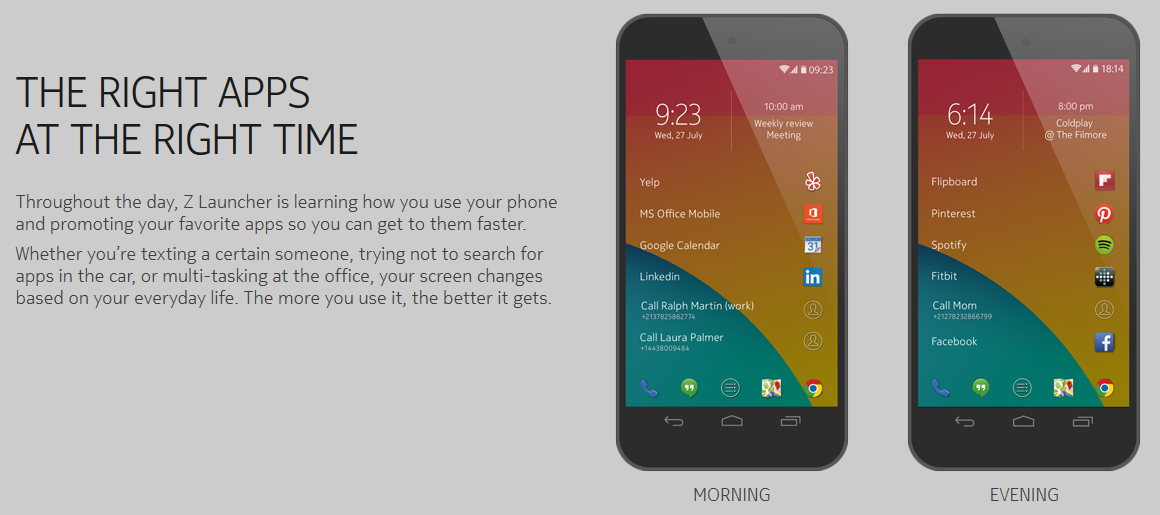 The apps on the Z Launcher home page change depending on the time of day, and your current location
source: ZLauncher (
1
), (
2
) via
AndroidCentral