Nokia to modify Windows Phone in and out, but just enough to avoid Android-style fragmentation
8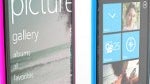 An interview with the Nokia Executive Niklas Savander the company clarified the approach that will be used to differentiate itself in the Windows Phone world.
Basically there will be
two levels of customizations
. The deep changes to the features and functionality of the Windows Phone platform will be developed jointly with Microsoft, but they will all be rolled into an update that will be available to all other Windows Phone manufacturers, so as to avoid the issues with fragmentation that plague Android.
The high-level customizations, which are easy to produce quickly, such as new tiles and menu types will be Nokia-only, and the Finns will update and tweak these branded overlays as they see fit, similar to, say, the HTC Sense or TouchWiz UI overlays on Android phones. Thus Nokia will try to have the best of both worlds, and still expand the Windows Phone ecosystem as fast as possible.
We are assuming that this
Maps tile
with the compass we saw on the
Nokia Windows Phone concept renders
the other day, is an example of a Nokia-only tile that will offer free voice-guided offline navigation on Nokia Windows Phone devices exclusively.
source:
PhoneScoop