Nokia submits patent for haptic tattoo to feel incoming calls
14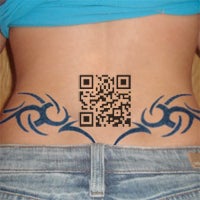 Nokia has filed for a patent that offers a new and interesting take on mobile notifications. The patent, dated March 15, 2012, is for a ferromagnetic ink tattoo that is able to vibrate based on signals sent from a phone.
Nokia first describes a material that can attach to the surface of the skin, not to dissimilar to a sticker or a "patch". The material would be able to be paired to a phone and emit various vibration patterns. In essence, a user could give a contact a specific pattern, which would enable them to be able to know who is calling without looking at the device, much like a custom ringtone.
Taking things to a new level of dedication, Nokia also describes the same technology being deployed in an actual tattoo. The process would involve demagnetizing the ink before administering the tattoo. Once it is in the skin, the ink would need to be magnetized by an external magnet. This technique would allow for enhanced sensitivity.
While the concept of only you being able to feel a call and custom call vibration patterns is a very cool in theory, we find it hard to believe there are too many people that would sign up for a permanent Nokia tattoo. We're also guessing that a procedure like this would make MRIs definitely out of the question. Nokia should probably focus its efforts on the removable "patch" version of this tech, but who know what people will sign up for to be a part of the latest and greatest.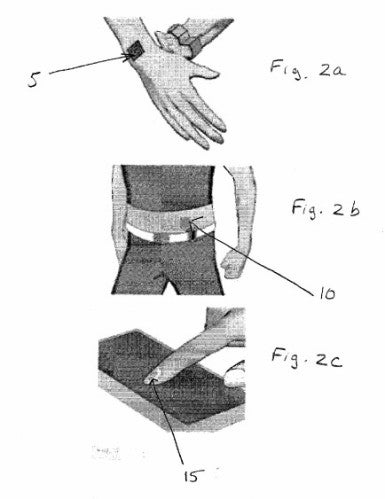 source:
USPTO
via
UnwiredView