Nokia responds to last week's stay of injunction against the HTC One mini in the U.K.
12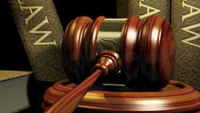 Last week, we told you that
HTC had received a stay of injunction in a U.K. Appeals Court
, reversing a sales ban on the
HTC One mini
in the country. The HTC One mini and the
HTC One
had both been found to have infringed on a patent that belonged to Nokia and was used in a component employed by the Taiwan manufacturer in both phones.
In a statement, Nokia said that the same patent will be featured in upcoming patent trials against HTC in Dusseldorf, Germany next month and will also be the subject of trials in Paris, France and Rome, Italy. And Nokia is on its second go around with the same patent at the ITC in the U.S. Meanwhile, on Friday an important ruling in a Nokia v. HTC patent trial in Munich I Regional Court should be announced. Not that the comment will have much influence in court, European Commission Vice President Joaquín Almunia has accused Nokia of patent trolling after
selling the Devices and Services division to Microsoft
.
Like the Samsung and Apple patent suits in the U.S. and all of the retrials and appeals that are keeping lawyers well fed, the Nokia and HTC battle seems destined to populate a number of courts in Europe, spreading from country to country. Eventually, either Nokia or HTC will have no more appeals left. By then, HTC will have been done with the HTC One and the HTC One mini and you can be pretty sure that the infringing component isn't anywhere near the
HTC One 2
.
"Nokia was pleased that the UK High Court imposed an injunction on certain HTC products which it found in October to infringe a Nokia patent. The UK Court of Appeal has stayed the injunction until a full appeal hearing next year and Nokia welcomes the Court's invitation for the parties to expedite this. It is unfortunate that the stay means that HTC can continue to benefit from its unauthorized and uncompensated use of Nokia innovations. We look forward to the Court of Appeal confirming that the patent is valid and infringed, lifting the stay on the injunction and awarding Nokia financial compensation for HTC's infringement

The same patent comes to trial in Dusseldorf, Germany next month and is also in suit in Paris, France; Rome, Italy[;] and its US counterpart is in Nokia's second complaint against HTC at the US International Trade Commission. Nokia began its actions against HTC in 2012, with the aim of ending HTC's unauthorised use of Nokia's proprietary innovations and has asserted more than 50 patents against HTC in France, Germany, Italy, Japan, the Netherlands, UK and US. During 2013, HTC has been found to infringe Nokia patents in venues including the Regional Court in Mannheim, Germany, the UK High Court and the US International Trade Commission."-Nokia statement following last week's stay of injunction
source:
FOSSPatents
via
WMPoweruser