Nokia is testing the Normandy and other unannounced phones in India
15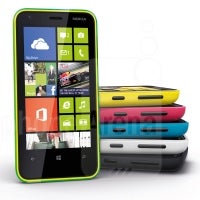 Some interesting Nokia-related thingsare going on in India. Since early February, a website that hosts adatabase of Indian import and export data has been unveiling,literally, plane-loads of unannounced Nokia handsets. They arebeing shipped to India from China via Delhi Air Cargo, and aresupposed to go through testing and evaluation. Among these aredevices named RM-980, RM-964, RX-115, RM-977, RM-976, RM-978, RM-974,RM-990. Their market identities are kept in secret, unlike those ofother Nokia phones in the database, which are mostly Lumia modelscurrently on sale.
Out of these, the RM-980 has alreadybeen exposed as the Android-running curiosity Nokia Normandy, whilethe RM-976, 977, and 978 are the first dual-SIM Lumia 630/635 phones.Along with them, there are two very cheap phones that catchattention. One is the RM-1013, which has a per-unit-value of a measly$101 (INR 6282). The other is labeled RM-1030, and it costs only $28(INR 1759). The only thing we know about the two phones is that bothhave touch-screens. Also, we suspect these low-low Indian priceswon't translate directly to US market prices.
However, now we're even more certainthat Nokia (ahem, Microsoft) is preparing to flood the impending MWCwith phones of all shapes, colors, and prices.
source: Zaubavia NokiaPower User