Nokia cuts 800 more jobs amidst struggles
2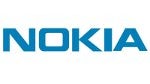 Nokia has been struggling as of late, and that should come as no surprise with the announcement that the Finnish mobile giant is laying off 800 employees, only 2 months after they cut ties with 1800 employees from around the globe.
Fortunately, an agreement was reached between Nokia and the employees they are cutting ties with. The agreement will see that the laid off employees will get severance pay for anywhere from 5-15 months. Some of the laid off employees may even get other positions with the company, though details of that situation will most likely remain within the walls of Nokia.
Nokia is certainly not the only company having to cut back on their workforce, and it should come as no surprise given how their competition has thickened and the current state of various worldwide economies. Tell us what you think in the comments below.
source:
Engadget Mobile