Nokia asks "Have you heard what's coming?"
21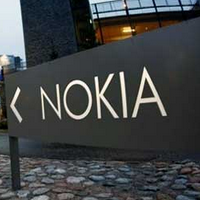 Nokia has posted a 15 second video on its YouTube channel that teases something new. The clip, which is accompanied by the sound of a motor revving and a vehicle driving away, says in printed white letters, "Have you heard what's coming?" on a black background. Considering that
earlier reports had the Nokia Icon delayed until this month
, this could be a teaser for that Verizon exclusive.
The Nokia Icon offers the same high end specs seen on the
Nokia Lumia 1520
phablet, albeit with a more pocketable 5 inch screen. An earlier report gave Microsoft's purchase of Nokia's Devices and Services business as the reason for the delay. According to this report, Verizon wants to deal with just Microsoft and not with Nokia as well. This way, Big Red and Microsoft can work on a cohesive marketing plan for the phone without worrying if another company is on board with it.
On the other hand, this could be a spot for the Rich Recording capabilities on the
Nokia Lumia 1520
. The Finnish manufacturer
has already released a short 17 second video for the feature
, which should also be found on the Nokia Icon.
source:
Nokia