Nokia Lumia 850 concept images hit the web looking too sexy to be true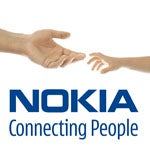 We're seeing fresh design mockups of a potential Nokia Lumia 800 successor from BrianMFB - a Nokia fan who enjoys creating Nokia concepts. Dubbed "The real thing Nokia Lumia 850," the designs are striking, and we really think it's a sexy looking product. Based on Brian's tweets, the design includes a 3.8" screen, made with curved glass, a polycarbonate unibody, edgeless design, and of course, the popular Windows Phone platform.
Simply put, we love it! The only question raised comes to where the components will be housed. With a 3.8-inch screen, the mockups don't leave much room behind the glass for the guts of the device, so we're unsure as to the technical practicality of the device. While some have said it looks too much like an iPhone 3GS, it bears the uniquely Nokia look, giving it differentiation through simplicity.
A 3.8" screen would be ideal for those looking for a next-gen Nokia powerhouse in a slim, sleek, sexy body design. What do you think of these concept photos? Do you think it's too slim to be able to house a battery, processor, camera, and components large enough to make it the power-packing competitor it would have to be in order to compete with the other devices in the category? Let us know what you think!
source:
The Nokia Blog