Nokia: "Hey Apple: 'Today we announce a colourful, fast and affordable 8GB smartphone'"
59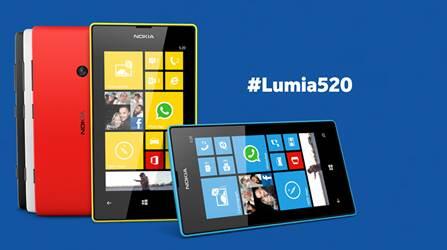 One of today's big news is that Apple is launching an 8GB iPhone 5c to give customers who want the colorful, 'unapologetically' plastic iPhone a more affordable option. However, more affordable does not mean cheap, as the 8 gig iPhone 5c is selling for around €550 (the equivalent of $765) across Europe, as much as many top-shelf devices cost.
Nokia used this fact and occasion to mock Apple, and reminded followers on Twitter that there already exists a
'colourful, fast and affordable 8GB smartphone'
. Moreover - it's been available since February 2013. Which phone is Nokia talking about? The Lumia 520, of course.
And indeed, the Windows Phone 8-based Lumia 520 comes with an equally sized 4-inch display, is offered in a variety of colors, and comes with 8 gigs of internal storage (that you can expand via microSD cards). The Lumia 520 is also actually multiple times cheaper than an iPhone 5c, as Nokia has dropped its full retail price to as low as $70 in some markets like the United States. At the same time, though, the iPhone 5c is clearly much, much faster, comes with a better display and better camera. Nonetheless, the Lumia 520 is clearly not a bad phone for its price, and when an iPhone 5c costs as much as 10 times more, maybe Nokia has some point in bringing this comparison up, don't you think?
source:
@Nokia