Nokia 6 vs Apple iPhone 7 vs Samsung Galaxy S7 edge: three-way specs comparison
13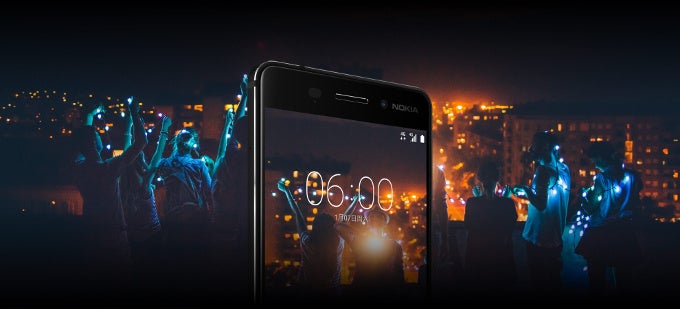 In case you've missed the memo, the much-anticipated revival of Nokia on the mobile smartphone scene is already a fact - the Nokia 6 got officially announced just a couple of days ago and it looks like a not-too-shabby start for the rejuvenated well-known phone brand of old.
While it's true that the Nokia 6 is mostly a mid-range affair that won't be available outside China for now, its recent announcement sends the clear message that HMD Global (the de facto manufacturer behind the 6 and all upcoming Nokia smartphones) is ready and willing to shake up the status quo and try to find its place under the sun. For now, it's making its baby steps and it's fair to say that its journey will be an interesting one.
But just how mid-range is that exotic Nokia 6 smartphone, and better yet, how does it stack up against the most popular phones out there? By popular, we have in mind two devices that hardly need any introduction - the Apple iPhone 7 Plus and the Galaxy S7 edge.
Here's a brief specs comparison between the three!
IPS LCD
Super AMOLED
IPS LCD
625 cd/m2 (nit)
450 cd/m2 (nit)
Pressure-sensitive, Oleophobic coating, Scratch-resistant glass, Ambient light sensor, Proximity sensor
Scratch-resistant glass, Ambient light sensor, Proximity sensor
Scratch-resistant glass, Ambient light sensor, Proximity sensor
Apple A10 Fusion APL1W24 (16 nm)
Qualcomm Snapdragon 820 MSM8996 (14 nm)
Qualcomm Snapdragon 430 8937
Quad-core, 2340 MHz, 64-bit
Quad-core, 2200 MHz, Kryo, 64-bit
Octa-core, 1400 MHz, ARM Cortex-A53, 64-bit
PowerVR 7XT GT7600 Plus
Adreno 530
Adreno 505
256GB, not expandable
32GB
32GB
iOS (15.x, 14.x, 13.x, 12.x, 11.x, 10.x)
Android (8.0 Oreo, 7.0 Nougat, 6.0 Marshmallow), Samsung TouchWiz UI
Android (9.0 Pie, 8.1 Oreo, 8.0 Oreo, 7.1 Nougat)
Qualcomm Quick Charge 2.0
Fast charging
21.00 hours
the

average

is 19 h (1110 min)
36.00 hours
the

average

is 19 h (1110 min)
18.00 hours
the

average

is 19 h (1110 min)
16.0 days (384 hours)
the

average

is 0 days (0 h)
32.0 days (768 hours)
the

average

is 0 days (0 h)
3G: 13 hours; LTE: 13 hours; Wi-Fi: 15 hours
3G: 13 hours; LTE: 15 hours; Wi-Fi: 15 hours
60.00 hours
66.00 hours
22.00 hours
Dual camera
Single camera
Single camera
12 MP (Sapphire crystal lens cover, OIS, PDAF, BSI sensor)
Aperture size: F1.8; Focal length: 28 mm; Sensor size: 1/3"; Pixel size: 1.22 μm
Aperture size: F1.7; Focal length: 26 mm; Sensor size: 1/2.5"; Pixel size: 1.4 μm
Aperture size: F2.0; Pixel size: 1 μm
12 MP (Telephoto, Sapphire crystal lens cover, Autofocus)
Optical zoom: 2.0x; Aperture size: F2.8; Focal Length: 56 mm; Sensor size: 1/3.6"; Pixel size: 1 μm
3840x2160 (4K UHD) (30 fps), 1920x1080 (Full HD) (120 fps), 1280x720 (HD) (240 fps)
3840x2160 (4K UHD) (30 fps), 1920x1080 (Full HD) (60 fps), 1280x720 (HD) (240 fps)
1920x1080 (Full HD) (30 fps)
OIS, Time-lapse video, Continuous autofocus, Video calling, Video sharing
HDR, Picture-taking during video recording, Video calling, Video sharing
Video calling, Video sharing
7 MP
5 MP
8 MP
1920x1080 (Full HD)
1920x1080 (Full HD)
6.23 x 3.07 x 0.29 inches (158.2 x 77.9 x 7.3 mm)
5.94 x 2.86 x 0.30 inches (150.9 x 72.6 x 7.7 mm)
6.06 x 2.98 x 0.33 inches (154 x 75.8 x 8.4 mm)
6.63 oz (188.0 g)
the

average

is 6.5 oz (184 g)
5.54 oz (157.0 g)
the

average

is 6.5 oz (184 g)
5.96 oz (169.0 g)
the

average

is 6.5 oz (184 g)
Back: Aluminum
Back: Glass (Corning Gorilla Glass 4); Frame: Aluminum
Back: Aluminum
Water, Dust; IP67
Water, Dust; IP68
Fingerprint (touch)
Fingerprint (touch)
Fingerprint (touch)
Touch sensitive control keys
Touch sensitive control keys