Nokia 4.2, Nokia 3, Nokia 1 Plus, and Nokia 210 hands-on: A range of mid-rangers, featuring the 210!
4
It's MWC 2019 and HMD's laying an all-out assault from the top-tier right down to the mid-to-low-end smart phones – even throwing a feature phone at us for good measure. Introducing the Nokia 4.2, Nokia 3, Nokia 1 Plus, and Nokia 210. This set of phones aims to offer Nokia's clean looks, up-to-date software, and solid camera prowess with strong battery life to top it all off – not to mention a couple unique Nokia experiences sprinkled in. We dove in to see what each of these handsets has to offer.
Nokia 4.2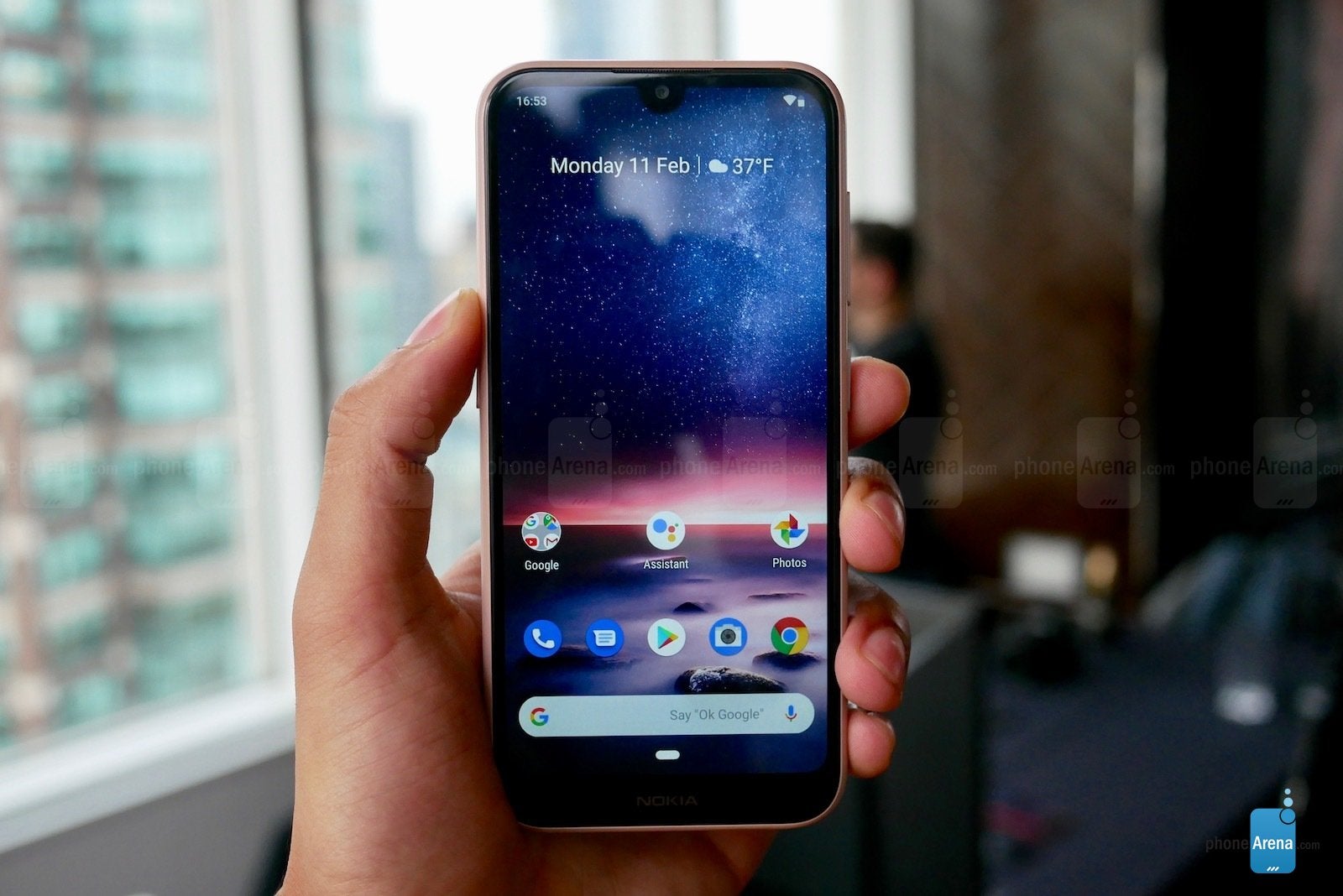 A traditionally good-looking, "affordable flagship."
The Nokia 4.2 offers the highest-end looks of the bunch with glass on the front and back in black and our favorite, Pink Sand. The device looks good thanks to a large, 5.71-inch adequately sharp, teardrop-notched screen, but also feels good in-hand with a diecast metal frame at its core and a polycarbonate exterior. Of note, is the addition of a dedicated Google Assistant button, and a back-lit power button that illuminates to alert you of notifications – something that may actually help you keep your phone turned over when you need to. Flashing patterns may be more helpful, but we won't hold our breath on that.
HMD says it's going after the "affordable flagship" sector with this one, so in addition to suave looks and solid construction, you'll find a 13 and 2 MP, dual-camera setup in back. This will, of course, offer adjustable bokeh in portrait photos when they're taken, and after the fact in Google Photos.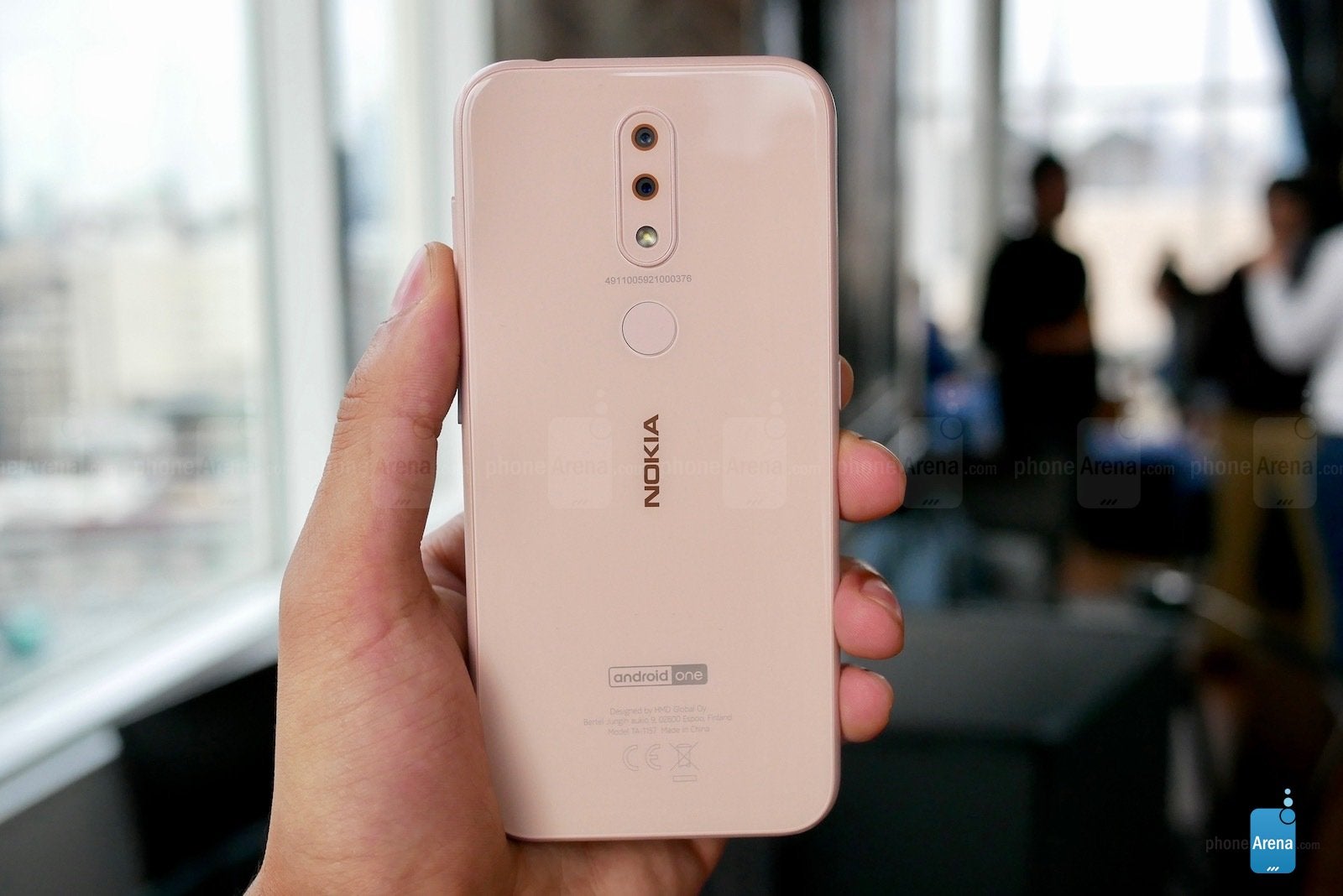 As always, you'll be working with a very clean Android 9 Pie setup run by Qualcomm's Snapdragon 439 processor and either two or three gigs of RAM. Pairing the two-gig version with 16 GB of storage and the three-gig with 32 isn't exactly what we'd call a "flagship" experience, but we suppose that's the cost of the "affordable" prefix. NFC is also on-board for mobile payments as is a 3,000 mAh battery which HMD says, combined with the SD439, should easily last through a day's use.
Price-wise, we're looking at $169 and $199 with yet-to-be-determined availability for the states.
Nokia 3.2
A big screen with even bigger battery life.
The glossy polycarbonate unibody is a bit more utilitarian than the 4.2, but shares the back-lit power button for notifications and looks big and shiny enough to carry Nokia's signature looks. The 6.26-inch HD display is big, but 720p resolution isn't our first choice on a screen of this size. Things look OK on here, otherwise, in terms of brightness and color, but it may be our least favorite screen of these three new Nokias – at least from our initial impressions. A 13 MP camera adorns the back of the Nokia 3.2, while a 5 MP sits up front.
We're happy to see Android One, 9 Pie loaded within, even though HMD does a pretty good job of procuring updates even without it. The Snapdragon 429 is paired with either 2 GB's of RAM and 16 GB of storage or 3 GB RAM and 32 GB storage – either one should have little issue pushing this light Android version through its daily tasks.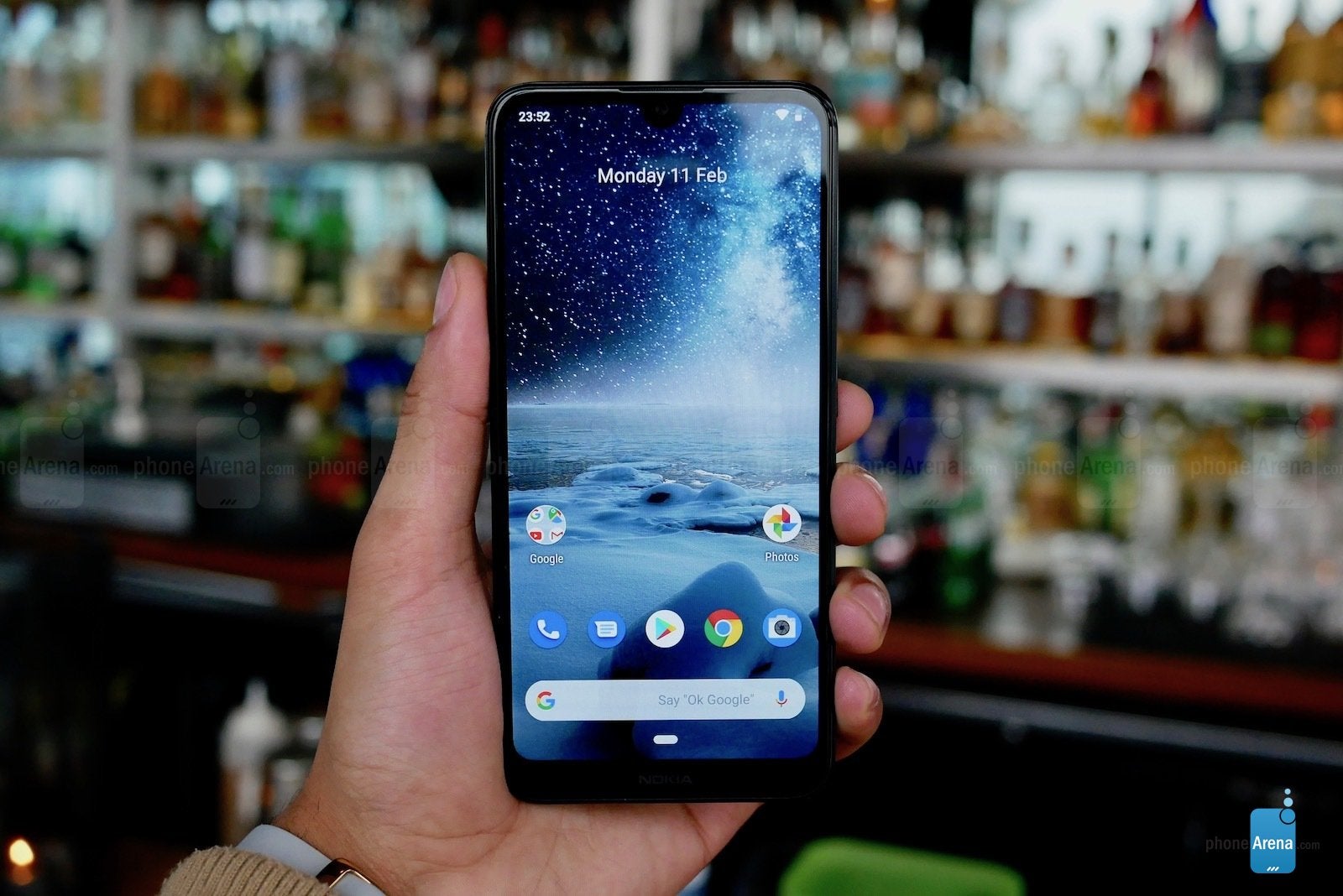 The real star here may be the 4,000 mAh battery, which, paired with these processing components, should easily last two days of use, according to HMD. The company wants buyers to compromise little in their quest for a low-cost workhorse or media machine and pricing the Nokia 3.2 at $139 and $169, we're inclined to think it can deliver on this promise – the undetermined U.S. release notwithstanding.
Nokia 1 Plus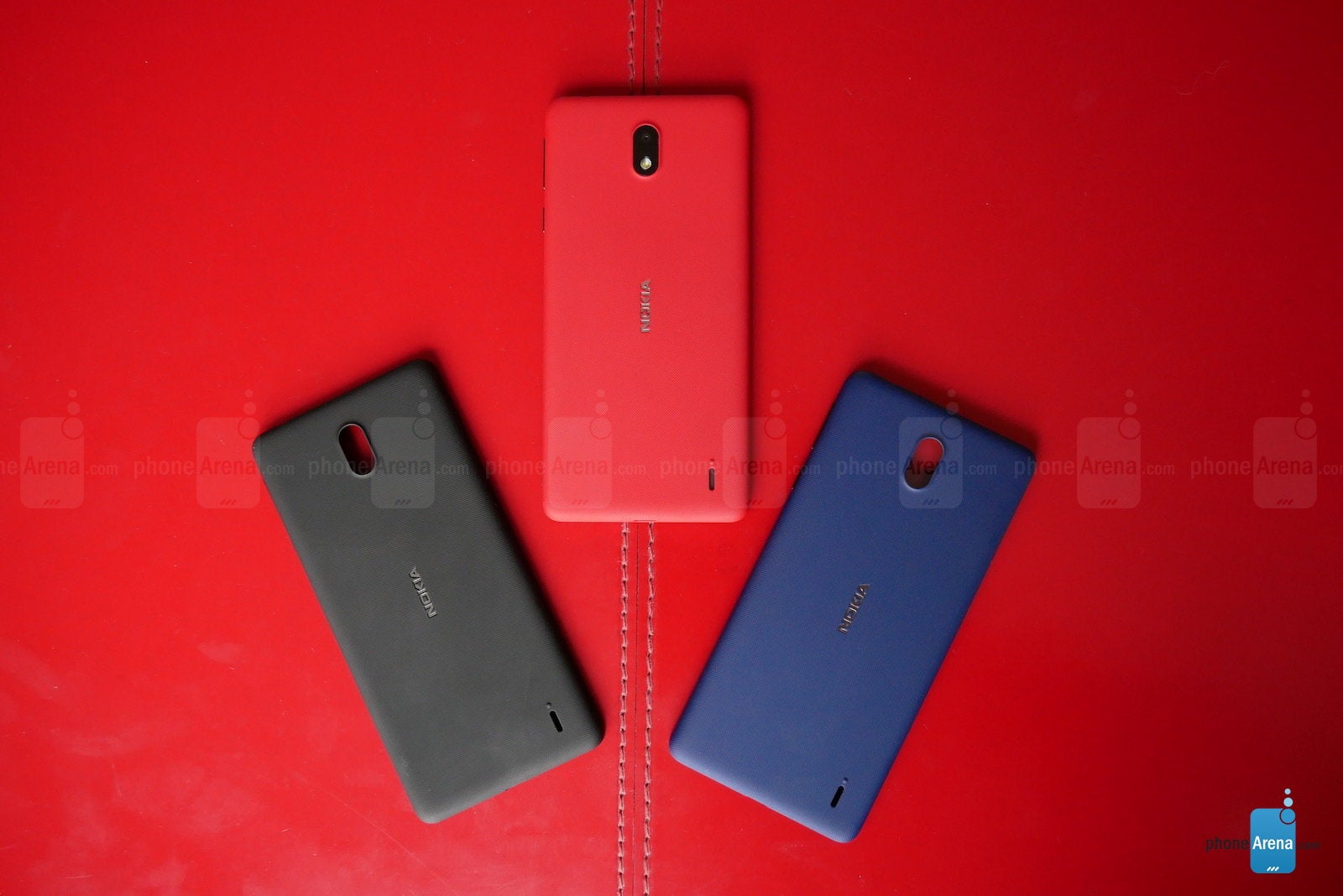 Enviable, fun looks bring life (and competition) to an oft-overlooked price-point.
Billed as a "feature-phone-to-smart-phone-step-up" device, the Nokia 1 Plus wants to make the transition as smooth as possible, starting with snazzy and enticing colors. Served with either red, blue, or black removable backs, these nano-pattern textured options give the 1 Plus the best looks we've seen at this price range; it truly harkens back to Nokia's ability to make very inexpensive phones that look cooler than expensive ones. While the Nokia 4.2 meets the more universally-accepted standards of phone beauty, it looks like most other phones, and we honestly prefer the look of the 1 Plus.
Sporting a 5.45-inch, 18:9 screen, the Nokia 1 Plus looks fairly modern and the display seems to get the job done pretty well, too; colors and brightness looked good in our time with the device.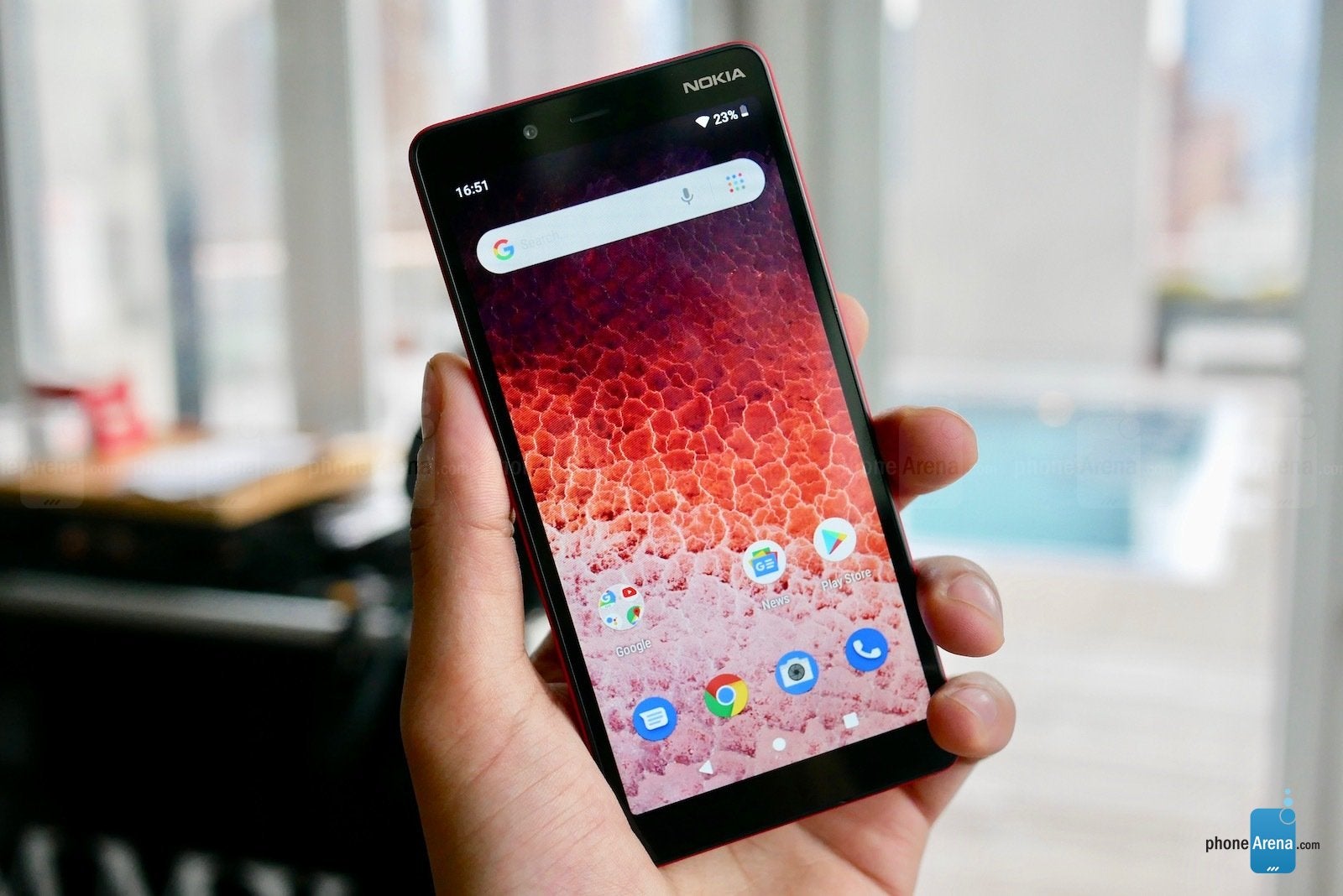 Tapping into the screen, we find Android 9 Pie Go, which seemed to skip around the OS just fine on its 1 gig of RAM – double the minimum requirements for this Android version. You'll also save double the space compared to what regular Android 9 Pie takes up – something you'll really be thankful for on a device that comes with either 8 or 16 GB's of storage. A 2,500 mAh battery tops things off here, which we anticipate should last a day's use with relative ease.
Lastly, camera-side, we have an 8 MP snapper with autofocus in back and a 5 MP selfie cam up-front, capable of portrait mode shots.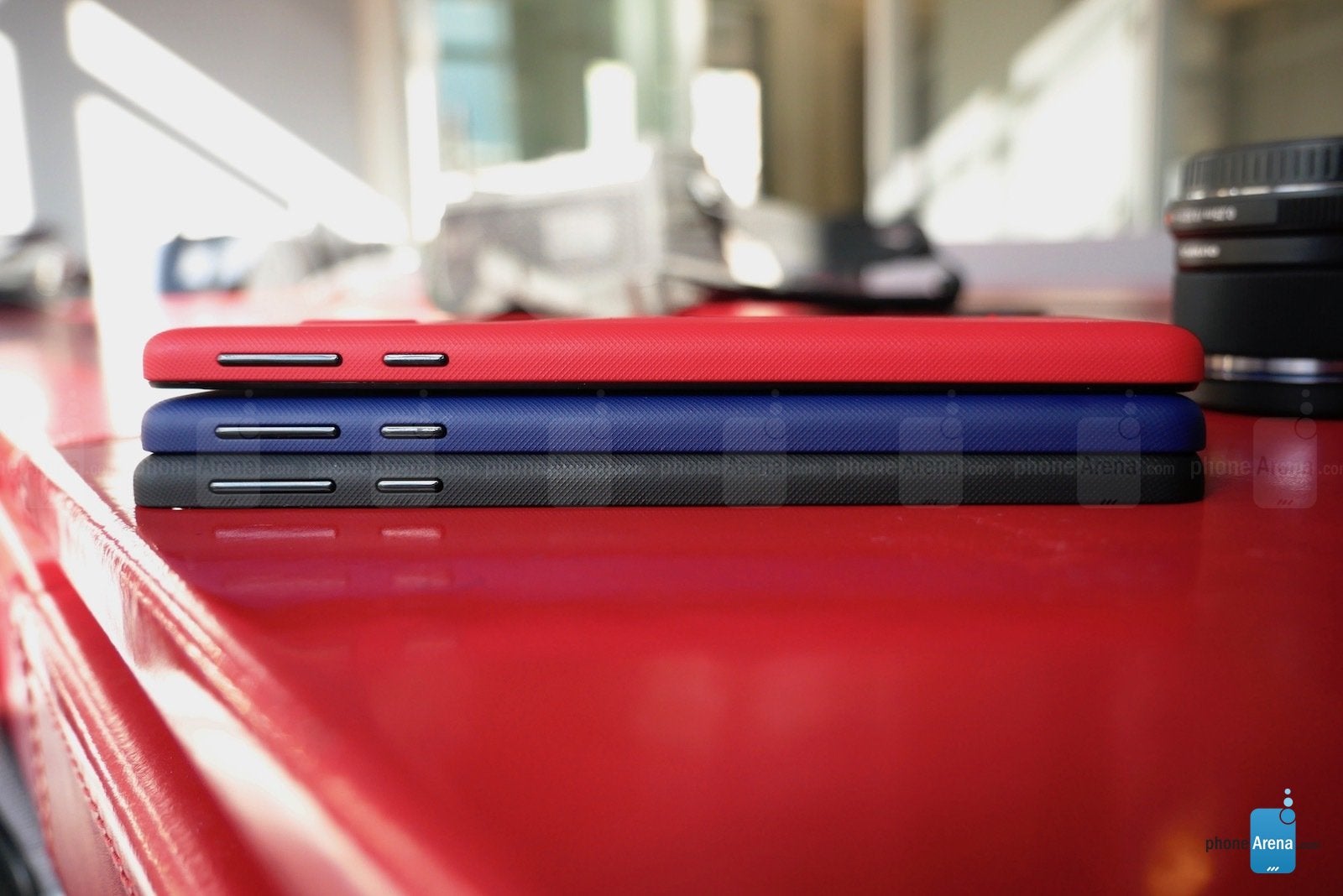 It seems like we're really getting our money's worth here for the $99 Nokia 1 Plus, and while stateside availability is of course yet to be determined, we'd love to see some more formidable competitors at this price point come stateside. So, please, won't you consider it HMD?
Nokia 210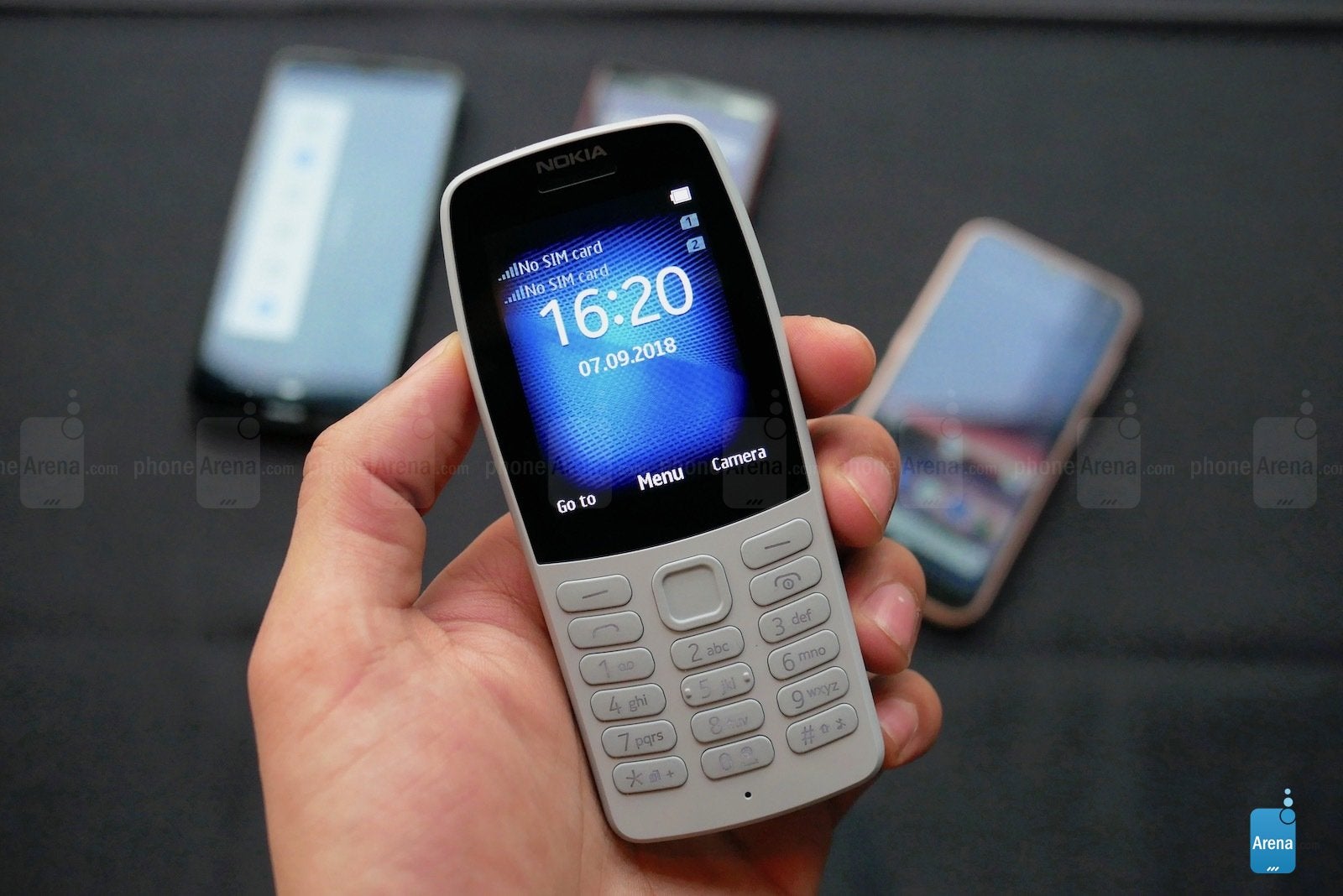 Featuring the 2019 feature phone.
Lastly, we have the Nokia 210. It's obviously a feature phone – something people look towards Nokia for with fond memories – but it is 2019 so there is a focus on internet connectivity with this little candy bar phone. Pre-installed on the Nokia 210 is the Opera Mini browser and an app for Facebook. Oh, and of course, the beloved Snake game. In fact, there's a whole mobile store offering a few java-based games from developers like Game Loft, as well as music, and wallpapers.
This sort of thing may not be what draws everyone to this phone, but the gray polycarbonate body, simple UI, and nearly month-long battery should speak to those looking for simplicity. A VGA camera and FM radio round out the list of bells and whistles on this $35 device.
Pricing and Availability
While global average prices have been released, we'll have to wait to see about pricing and availability for these phones in the U.S. We know we just got two other Nokia phones sent to us stateside, the Nokia 3.1 Plus on Cricket and the 2V on Verizon, so our hopes aren't high, but is just a couple more really all that much to ask, HMD?