No, really – Google Maps updated with Catching Pokemon option
7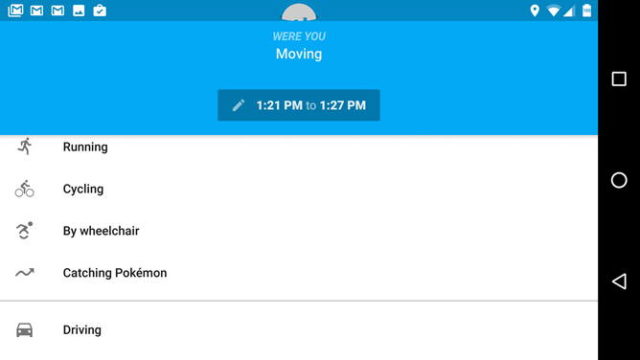 Catering to Pokemon GO players around the world, Google has updated the Maps app with a new addition to its Timeline feature. If you have location tracking enabled, head to the slide menu to the left and tap 'Your timeline'.
If location tracking is disabled, you will be promped to enable it. Once everything's in place, you should see a new activity - Catching Pokemon! Give it a few walks outside and it will let you retrace all the steps and routes you passed by on your way to catching those Nintendo beasts.
By principle, the Timeline feature exists so you can do just that - retrace running, cycling, driving, and other types of activity you carried out during a specific time period. Catching Pokemon is the latest addition to this list.
The feature will be useful if you are into logging your Pokemon hunting and keeping track of where you caught what, at what time and place. This information can be shared with contacts and other Pokemon GO players, letting them know you saw any wild beast at a particular time and place.
While it's a bit of a late arrival, Google's addition is a nice legal alternative to the various Pokemon trackers that exist, both over and under Niantic's scrutiny. It's also a kind acknowledgment of Google looking out for people and what actually interests them.
via
Ubergizmo