No SD card swapping on Windows Phone 7
14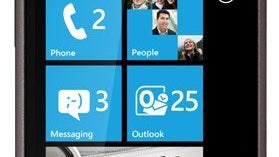 Windows Phone 7 officially launched yesterday, and there are already some interesting tidbits surfacing about it. This latest one is that users will not be able to switch out the SD card that is preloaded in and of the devices without it affecting the phones performance.
The Samsung Focus was shown to have an SD card slot, something that wasn't expected to be found in the first wave of Windows Phone 7 devices. The kicker is that this SD card is actually modified to be recognized as the phones internal memory. If the card is removed, then there will be consequences. In fact, here is the warning straight from Microsoft:
You should not remove the SD card in your phone or replace it with a new one because your Windows Phone won't work properly. Existing data on the phone may be lost, and that SD card can't be used in other devices or Windows Phones.
So for those of you planning to hot-swap your fully loaded SD card into one of these Windows Phone 7 devices, you may want to think twice. What are all of your thoughts on this? Tell us what you think in the comments below.
source:
Microsoft
via
Into Mobile