Nigerian government fines wireless carriers millions of dollars for dropped calls and spotty coverage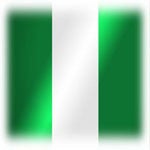 The United States government imposes many rules and regulates the wireless industry heavily. However, one area our government has been relatively uninvolved in is the actual end user experience. The government really doesn't get involved with handling carrier performance. As you recall, we've reported on several carriers who have had issues with coverage in areas like New York, and we all know a spot where our phones will drop a call regularly. Nigerian regulators are cracking down hard. Leading Nigerian carriers Airtel, Etisalat, Globacom and MTN have been fined $7.3 million in total, penalizing them for poor service. These measures were needed since Nigeria is extremely dependent on cellular phones for its communications.
Unlike the US, Nigeria doesn't have a developed land line network, and many geographic locales lack basic utilities such as food and water, rendering wireless communication a safety necessity. The government is giving the carriers several weeks to pay the fines to avoid further fines imposed on them. Officials are also requiring carriers to improve the country's wireless network infrastructure to help mitigate the need to impose such fines in the future.
Do you support the government getting involved with wireless carrier coverage and quality? What do you think would be the result in the US if the government here levied fines on our national carriers for not addressing areas of poor coverage and dropped calls?
via:
Textually