Nexus 6 vs Note Edge: Can Google's own phablet match Samsung's cutting-edge offering?
7
Introduction
Increasingly looking like what could be the next big frontier in the mobile industry, the phablet market just got an impressive new entrant - the Google Nexus 6 by Motorola. One doesn't have to be a genius to figure out what this phone's signature feature is - of course, it's the massive 6-inch screen, which actually puts it among the bigger phablets around. And while the Nexus 6 is destined to hit America's major carriers, despite its relatively niche appeal, there's one other phablet which has a surprisingly similar story - the Samsung Galaxy Note Edge. Now, the Edge definitely seems like more of an experiment than anything else at the moment, but it too is poised to leave a noticeable mark on the industry, as it will also be widely available in the US. It's now more than certain that these two juggernauts are on a collision course, and it's up to us to take a good, in-depth look at how they compare with one another, at least on paper.
Design
It'd be a bit of a stretch to say that any of these two devices is particularly good-looking, but we guess it'd have to suffice that they aren't really that bad either. Motorola is traditionally stronger in the build quality department, compared to Samsung, but we can't make any conclusions yet with regards to which phone is made better. Even though both are to be considered extra-large handsets, The Galaxy Note Edge does come off as being slightly more compact (5.96 x 3.24 x 0.33 inches (151.3 x 82.4 x 8.3 mm)) than the gargantuan Motorola Nexus 6 (6.27 x 3.27 x 0.40 inches (159.26 x 82.98 x 10.06 mm). Without a doubt, it'll be the Edge that's going to be more comfortable to hold and operate of the two.
An interesting difference in the way both of these handsets are constructed is that the power button of the Note Edge is positioned on its top edge, due to the touchscreen being curved on the right hand side. As you may guess, that's a bit of an uncomfortable positioning for a phablet. Thankfully, that problem isn't present with the Nexus 6, whose power, along with the volume rocker, is positioned fairly low on the right hand side, so as to be easier to reach.
Out of the two, the Note Edge also takes pride in being slightly lighter, at 6.14 oz (174 g), versus 6.49 oz (184 g) for the Nexus 6. The difference isn't that big, but it goes without saying that we'd always prefer a mobile device that's 10 grams lighter than its opponent, even when it comes to phablets. However, the Nexus 6 kind of counters that with the fact that it's splash resistant, which isn't part of the Note Edge's characteristics.
Display
With 6 inches of pure QHD screen goodness (493 ppi), Motorola's Nexus 6 outgrows the Note Edge's 5.6" screen of equal resolution (525 ppi). Both displays pack a breath-taking amount of pixels, so you can expect crystal clear image quality with either proposition. The Note Edge comes with a Super AMOLED panel, which we hope will have the Note 4's capability of outputting both vibrant and realistic colors. Meanwhile, though, the Nexus 6 also has an AMOLED-based display, so it'll be really interesting to see how these to compare in person. Surely, both of them will exhibit those lovable, deep blacks, but we can't be certain about the authenticity of their color balance yet. We'll have to wait some more before we can actually try them out for ourselves.
An important differentiating factor here is the Note Edge's so-called Edge screen - the curved screen area found to the right hand side of the display. Its purpose is to display notifications, as well as make some types of information easily accessible, such as a weather forecast, sports scores, news, and app shortcuts. Obviously, that's a feature you aren't getting on the Nexus 6 (or on any other device besides the Edge), but then again, it's yet to be seen if it's going to be well-received by the public, after the phone launches.
Interface
The Nexus 6, being a phone from the Nexus series, will naturally sport a vanilla Android 5.0 Lollipop build. Android's upcoming release will bring a host of new features, as well as a visual redesign that makes the platform look even better and more mature. The Galaxy Note Edge, being a Samsung device, will actually treat you to the TouchWiz user interface, which has a totally different look and feel, as well as different (richer) feature set. Whether or not one needs all the added functionality of TouchWiz is highly subjective, plus we've come to appreciate stock Android's simpler and neater user experience, which often tends to perform faster than that of TouchWiz, or most other alternative UIs.
At launch, the Galaxy Note Edge is highly likely to be running on Android 4.4 KitKat, unlike the Nexus 6, which will make use of the new Lollipop features, such as the ART runtime, better notifications, more consistent user interface, and guest mode, among many others. Meanwhile, TouchWiz on the Note Edge will try to make up for the lack of Lollipop with a plethora of added functionality, such as Multi Window mode, the various Air Gestures, numerous built-in applications and enhanced customizability.
This is the place to mention that the Note Edge also has another key asset in its struggle against the Nexus 6, and that's the S Pen. Samsung's stylus has gotten better than ever in this newest generation, so for those users who really fancy having the ability to jot down notes on their mobile device, we do think that the S Pen can be seen as a viable option.

As far as user experience goes, it's a matter of choosing between the Nexus 6's clean Android 5.0 Lollipop, and the Note Edge's S Pen and Edge screen.
Processor and Memory
No surprises here - the Nexus 6 and Note Edge are both employing the high-end Snapdragon 805 SoC for their processing needs, and it's a chipset that's more than capable of delivering top-notch performance. The 805 system-on-a-chip features a quad-core 2.7 GHz Krait 450 CPU, along with the Adreno 420 GPU. Hopefully, this respectable configuration will manage to keep frame-rates high on the recklessly high screen resolutions of these devices.
RAM is also equal on both phones - it's no more or less than 3 GB, which will be enough even for those individuals who are doing a lot of multitasking on their mobile devices. Speaking of heavy usage scenarios, it's good to know that both handsets come with a minimum storage space of 32 GB. Plus, both are also available in 64 GB varieties, but it has to be noted that only the Note Edge sports a microSD card slot.
Camera
While we've been truly impressed with Samsung's phone cameras time and time again, Motorola's efforts in this field haven't exactly managed to make a dent. And since we've already tested the cameras of the Galaxy S5 and Note 4, we think we have a pretty good idea of what to expect from the Note Edge's 16 MP camera. Meanwhile, the Google Nexus 6 will come with a 13 MP shooter, and while we hope that it'll surprise us with some truly enjoyable photographs, it'd be better if we don't get our hopes too high just yet.
In addition to high-resolution images, both phones can also record 4K video. Sadly, on the Note Edge, that option is limited to 5 minutes. We're yet to find out if there are any limitations with the Nexus 6's 4K video mode. Of course, you can always shoot in 1080p with both handsets, though only the Note Edge supports optical image stabilization.
When it comes to front-facing cameras, the Note Edge seems to be the slightly better equipped proposition, because its front sensor is a 3.7 MP one - delivering higher resolution than the Nexus 6's 2 MP one. Whether the selfies produced by it would be of equally higher quality, however, remains to be seen.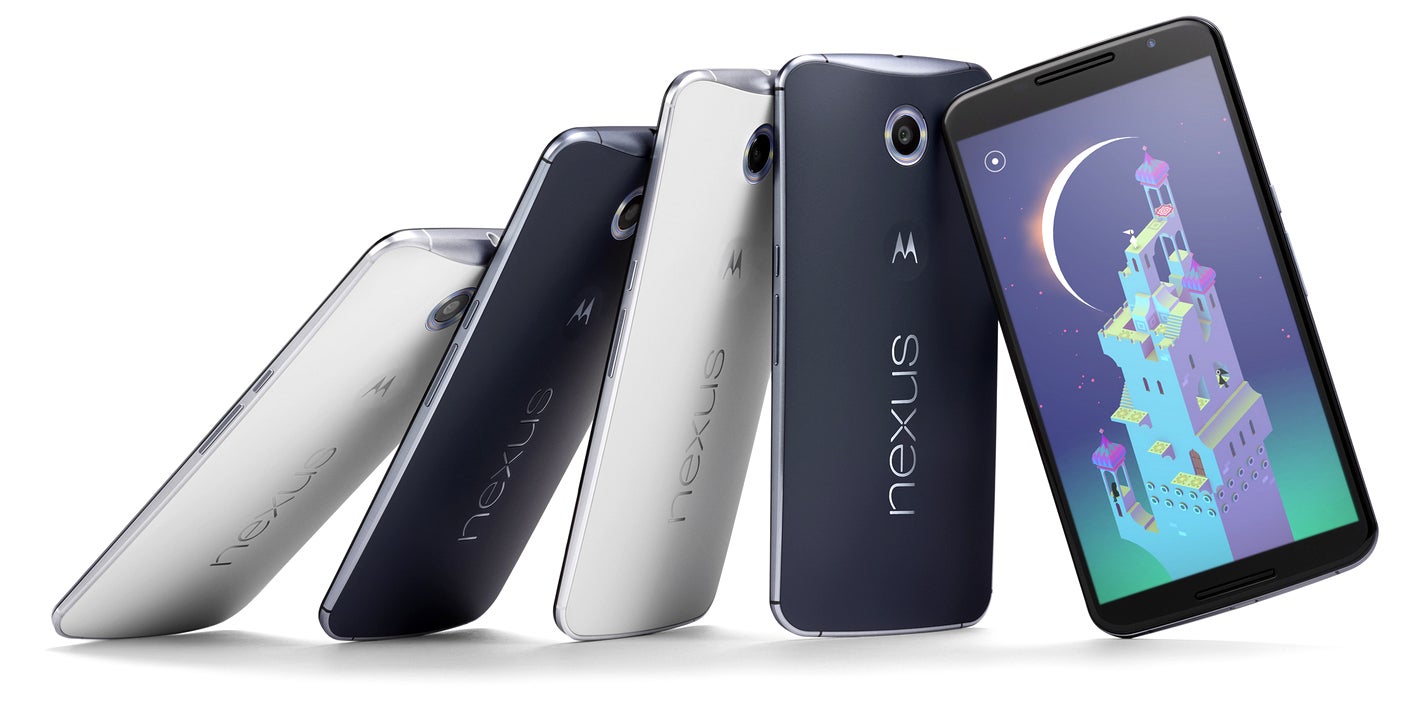 Battery life
The Galaxy Note Edge comes with a 3000 mAh battery, which is a decent capacity, but not really outstanding. In the meantime, the Nexus 6 isn't exactly way ahead with its 3220 mAh, and considering the larger screen size, we can't be sure if the additional 220 mAh will be enough to make up for the bigger consumption. Digging some more into the technical details, Google promises 24 hours of talk-time, as well as 13.8 days of stand-by. Fair enough, though these figures aren't that representative of the phone's actual power usage. The good news is that the Nexus 6 has wireless charging built in, unlike the Note Edge. Sadly, official info about the Note Edge's battery life hasn't been announced yet.
Expectations
Having analyzed their specs in detail, we can say that each of these powerhouses tends to be a no-compromise offering, as they both pack the latest internals available, without having any really weak points. Even though there are some common aspects between these two, they tend to compete in substantially different way. The Nexus 6, for example, relies on its gargantuan, 6" screen, and the clean Android 5.0 Lollipop software to lure over consumers, while the Galaxy Note Edge tries to be the ultimate innovative phablet with its curved screen, S Pen, and loads of bonus features. It'll be pretty hard for any of these to actually disappoint its users, so we guess it'll mostly be a question of what one seeks in a phablet. Last, but not least, both are somewhat experimental at this point, as the Nexus 6's 6" screen is rather big even for phablet standards, while Note Edge is yet to prove that its curved screen is any good.