Next generation LTE gets the nod, 100Mbps in a moving vehicle to become the norm
11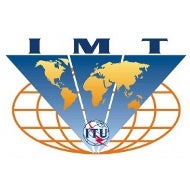 The United Nations' International Telcommunication Union (ITU), the body behind the current 2G-4G standards, has approved last week the final specs for the IMT-Advanced wireless broadband technology.
The standard strives for average speeds of 100Mbps downloads while moving, and up to
1Gbps while stationary
, making it a true fourth generation technology, not the wimpy stuff carriers are marketing now.
One of the early adopters of this tech in its LTE-Advanced form, which meets and exceeds the IMT-Advanced basic requirements, is Sweden. It was the first country to have an LTE carrier network up and running, and has been testing these 1Gbps possibilities since last summer, as you can see in the video below, where the equipment hits 945Mbps when the Ericsson van is not cruising the streets.
The icing on the cake are not the mindboggling download and upload speeds, however, but rather the increase in bandwidth, which will allow much more devices to be hooked up with these speeds at the same time. This would significantly diminish the congestion that plagues carriers' networks now, forcing them to install data caps for the heaviest users, and offer meager data amounts for outrageous sums of money. As per ITU Secretary-General Hamadoun Touré and François Rancy, Director of ITU's Radiocommunication Bureau:
IMT-Advanced marks a huge leap forward in state-of-the-art technologies, which will make the present day smart phone feel like an old dial up Internet connection. Access to the Internet, streaming videos and data transfers anytime, anywhere will be better than most desktop connections today...

IMT-Advanced would be like putting a fibre optic broadband connection on your mobile phone, making your phone at least 100 times faster than today's 3G smart phones. But it's not only about speed; it's about efficiency. IMT-Advanced will use radio-frequency spectrum much more efficiently making higher data transfers possible on lesser bandwidth. This will enable mobile networks to face the dramatic increase in data traffic that is expected in the coming years.
The devices would also be gently laid from one base station to the next, or even to local Wi-Fi networks, where possible, and smooth HDTV streaming will become the norm. We are just curious what will the carriers be labeling this once it hits; since ITU seems to be always one step behind the marketing departments, we'd wager to guess 5G as a very serious possibility. Still, it will be at least 2-3 years before we see it in action with Verizon and AT&T, so a lot can change in between.
source:
ITU