Next-gen Apple Watch could be high-tech top to bottom, even the strap
12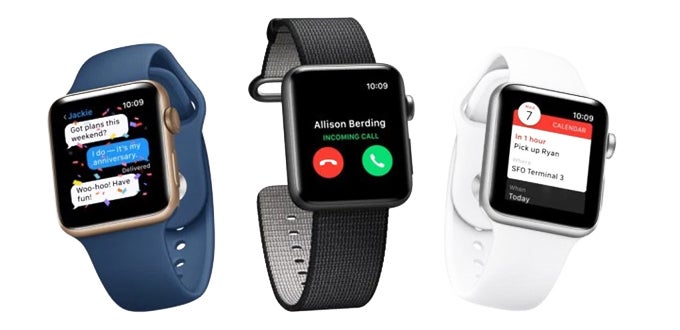 A patent application by Apple, published by the U.S. Patent and Trademark Office (USPTO) on Thursday, describes a wristband for a wearable device that may actually house some tech inside it. Outlining the specifics of a "Band attachment mechanism with haptic response", this patent could mean that Apple is exploring the possibility of integrating some of the tech powering its Apple Watches, or a future wearable device, straight into its band.
The patent application proposes a design where a feedback haptic engine, as well as other hardware, is integrated into the wrist band and works in conjunction with the wearable itself. Thus the size of the device could be reduced, while the different positioning of hardware components could also lend itself to diversifying the user experience and feedback notification system of the wearable.
One of the examples described in the documents envisions a band that can move side-to-side while the device itself remains centered on the users' wrist. The band's movement could be influenced further by an advanced haptic device built into its buckle, creating the illusion of pressure of varying degrees on the wearer's wrist.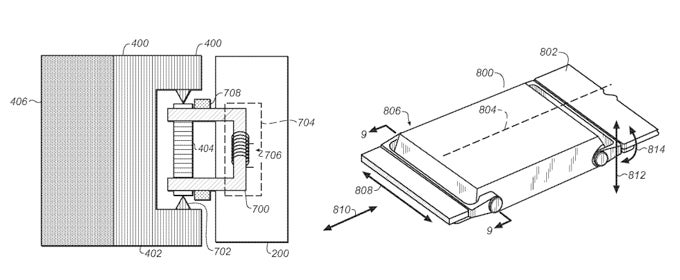 Watchbands of the future may have haptic motors in their buckles
It is currently unclear whether Apple will incorporate this concept in next year's Apple Watches, or ever for that matter, but we wouldn't rule out the possibility of seeing something like the above-described watchband in the not-so-distant-future. All Apple Watches have a "hidden", so to speak, data port under their strap connectors. The 6-pin port can be used for diagnostics and for connecting the Watches to demo display pedestals in Apple Stores, but is not intended for end users to temper with. However, the data port is capable of transferring data between the Apple Watch and another device, so it wouldn't be out of the question that it could be used for communicating with a new type of smart wristband.
A next-gen watchband with integrated hardware could help slim down the profile of the device, as well as enrich the user experience, but it could also spell the end of cheaper third-party band replacements.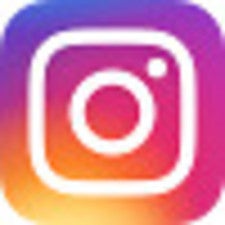 PhoneArena is on Instagram
. Follow us to stay updated with fresh news and flashy media from the world of mobile!
source:
USPTO
via
AppleInsider