New video explains the Angry Birds Go kart racing game
11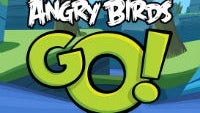 Angry Birds is a global force at this point, and Rovio shows no signs of letting up. The company apparently plans to milk the Angry Birds franchise for all it is worth. The next big shift for the Angry Birds franchise looks like it will be with Angry Birds Go, a new game coming that will bring the less than happy birds into a kart racing game.
This will mark the first game in which the Angry Birds are the stars, but the game is not based around the same bird flinging mechanic that you find in all other Angry Birds games. There of course has been the Bad Piggies spin off as well. Rovio
teased Angry Birds Go
a couple months ago and promised to launch this summer. We only have a few weeks left in summer for Rovio to hit that mark.
The new video doesn't show any gameplay, but it does have quite a few guys dressed as Angry Birds and acting like fools. It's also unclear if Rovio is still aiming to release the game within the "summer" window, because the video just says that "All will be revealed soon".