New research shows two-thirds of Americans won't spend more than $50 per month for mobile data
4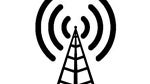 Research firm Parks Associates released research showing that two-thirds of smartphone-purchasing US consumers are unwilling to spend more than $50 per month on mobile data service. The study also showed that nearly fifty percent of current smartphone users don't even know how much data they use each month.
Historically, a user buys a smartphone and subscribes to an unlimited data plan for the phone. However, with more people adopting smartphones, this usage has created a crunch on the carriers' networks, thus causing the carriers to get creative with pricing and service offerings. We're seeing more carriers move away from the all you can use plans, and going to tiered data pricing. Carriers contend that this move will allow consumers to properly align their data consumption needs to the carrier's plan tailored to that need, however other users feel like they are paying for more and getting less.
Several US carriers have chosen to go with fixed limits where a user pays for overage, while others have gone with a model where the user has a data limit at high speed, then the connection is throttled down once the data consumption limit is exceeded.
One certainty is that carriers will now have to compete for the consumer dollar like never before. With so many options from both mainstream and MVNO network operators, each carrier appears to be developing its own niche, such as bundled mobile TV or music download service. Carriers hope to differentiate themselves from the competition, but will consumers see through these marketing tactics?
Are you in the two thirds of Americans unwilling to pay more than $50 a month for your data plan? With truly unlimited data seemingly a thing of the past, how much would you pay for a carrier who would offer unlimited data with no strings attached?
source:
Engadget
Recommended Stories