New, high-end 16MP OmniVision camera boasts 4K video recording at silky-smooth 60FPS
22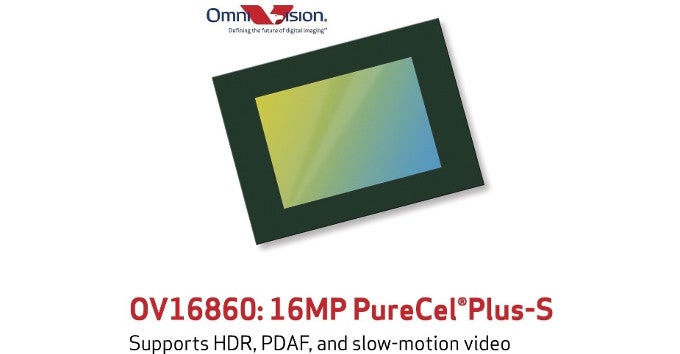 When it comes to mobile photography, we often talk as if the cameras of various smartphones are profoundly different across the maker spectrum. And they usually are — just not on the hardware level. See, there's a pretty high chance that your smartphone is packing a Sony-made Exmor sensor, as the Japanese corporation is the unmatched leader in the field and the preferred partner when talking high-end devices. According to some estimates, Sony accounts for over 40% of all sales. But what about the rest? It's a split between California-based OmniVision (~16%), Samsung (~15%), and other, smaller players.
As a runner-up to the title, OmniVision is likely a name that only dedicated readers among you will have heard of. But that's not for lack of trying on the company's part. In fact, just now, we received word from OmniVision that they have a new, exciting high-end sensor that is already available for sampling. Let's talk specs.
Dubbed the OV16860, we're looking at a relatively large, 1/2.4" sensor with dimensions of 10.5 x 10.5mm and height of 5.8 mm, making it suitable for use in most smartphones. The sensor packs 16 megapixels, meaning a pixel size of 1.3 microns, which is more than quite a few cameras can say, and ensures more light will enter the stack, allowing for better low-light performance and image vibrancy, and less pixel crosstalk (which essentially messes up the color produced by the sensor). There's also support for phase detection auto focus, HDR, and slow-motion video.
Most excitingly, however, the sensor is the first that we know of to be capable of recording 4K UHD (3840 x 2160) video at the whopping 60 frames per second. Since we only know of the just-announced Qualcomm Snapdragon 820 being capable of pushing that kind of information, it might be a while longer until we see this bad boy in a commercially-available smartphone. Still, if for some reason you want silky-smooth, ultra-high definition video, very soon you'll have an extremely affordable alternative, at least in comparison to even consumer class camcorders that currently cost in the thousands of dollars.