New (and old) unofficial Nexus 6 renders give us a look to a Moto X-like device
31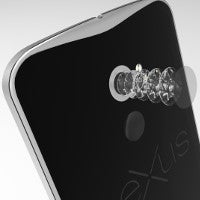 Just like with the Nexus 5, we expect to witness a quiet launch for the Nexus 6 (aka Nexus X) by the end of October, just in time for Halloween. And like before, Google probably won't be making a big fuss about it -- they wouldn't want to upset its partners, after all.
We feel like we know quite a bit about the next Nexus device already
. Obviously, nothing is yet set in stone (or in any way official), but that's how leaks and rumors usually go. In any case, right now the industry as a whole converges on their opinion that Motorola is the most likely candidate for the Nexus 6, which would put an end to LG's 2 year-long reign. According to various alleged insider sources, the new Nexus will look a lot alike to the 2014 edition of the Moto X, down to the massive Motorola logo on the back and the front-blasting speakers. Whether that will end up being the case remains to be seen, but we thought we'd pull together all the unofficial renders that we've come across during our day-to-day web wanderings so that you, too, can feel up to speed.