New ads by Apple show what it is like to not have an iPhone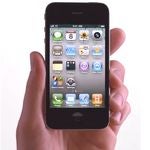 A trio of iPhone ads, still warm and fresh from Cupertino's kitchen, have popped on Apple's website and display some of the privileges that one gets with owning and using the shiny smartphone. However, there seems to be something special about these three new videos. As a rule of thumb, Apple's advertisements are generally fun to watch – sleek and sexy devices do neat stuff, but these ads actually have the potential of making you feel a bit guilty for not owning an iPhone. The videos also appear to be quite vulnerable to parodies thanks to the catchy quote, which all three end with. You will have to watch them to see what we mean.
We are expecting the videos to spark a number of comments in the online communities, and if you feel like expressing your opinion, feel free to watch the ads below and leave your thoughts here on our website.
source: YouTube
1
,
2
,
3
via
Redmond Pie