New Windows Phone 8 devices appear in server log, including one from Samsung
13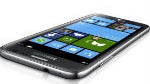 There has been a fair amount of chatter recently about Samsung and its support or lack of support for Windows Phone, but if we're to believe the server log from a popular wallpaper app, Samsung may be getting ready to release a new Windows Phone 8 device. The log also includes a few other interesting devices.
The log comes from Chinese app Love Wallpaper HD, and shows one device from Huawei (H889L), one from Samsung (SCH-I930), and two from Nokia (RM-860_nam_usa_100 & RM-877_nam_att_205). Since Huawei doesn't have too many devices in the pipeline, it's assumed that the device shown here is the
Ascend W2
. It's unclear what any of these model numbers might actually point to though.
The closest model number in Samsung's book is the GT-i19300, which is the Galaxy S III. The model numbers in Samsung's WP lineup don't help at all with the Ativ S codenamed GT-I8705, and Aive Odyssey is SGH-T900M. Then obviously the Nokia devices are destined for the US, but there's no way to tell what they might be. Perhaps one is the
Lumia 928
, and one is the rumored
Catwalk
, but we can't say for sure.