New Samsung patent shows work on an auto-ejectable stylus for the Note series
28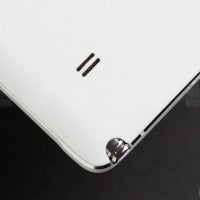 If a recently-discovered patent application from Samsung is anything to go by, the tech giant is investigating a way of implementing auto-ejectable styluses in some its upcoming devices.
The patent describes a way that upcoming Galaxy Note smartphones could make use of a rather simple system to achieve this new functionality. Most of the work is done by two electromagnets placed inside the stylus slot, which control a magnet in the S Pen, and thus, the pen itself.
From the looks of it, the function is designed to be controlled by the software. At a simple voice command or a gesture on the homescreen, the electromagnet at the bottom of the stylus slot will push the pen out. A second electromagnet will be used to make the stylus stand out but not fall out entirely.
The system described in the patent application also speaks of the handset's ability to recognize when the stylus is holstered. Apparently, the user can be notified if the stylus is just hanging out, and not completely removed. The application also describes a special locking mechanism that can make sure that the pen can't fall off when not used. Check out the images below for more details.
Samsung applied for the patent with the USPTO back in December, but the patent is still under examination by the government agency.
What do you guys think of this new patent, would an auto-ejectable, voice-activated stylus win points for artistic impression in your book? Or are you looking for more traditional features such as high-end performance, vibrant displays, and an enduring battery?