New PhoneArena Feature - Expected Release Dates of US Carrier phones
4

https://www.phonearena.com/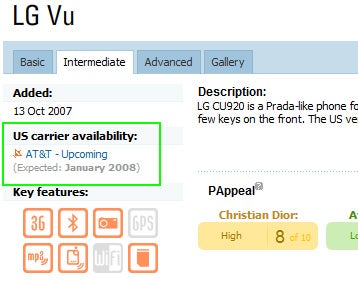 Hello All,
We know very well how important it is for you to know which phones are expected to be launched by your US carrier. This way, one can better make a decision whether to buy new phone, or to wait for something better that will be available soon. Most of these phones are not officially announced (by the carrier, by the manufacturer, or by both) but information on their availability has already leaked on the Net.
With this new feature, we at PhoneArena will try to give you information on the date (or the period) when a device will be released. As mentioned above, this is not always "precise science" and often the dates are based on "rumors" - information that is not confirmed by either the manufacturer or the carrier. So, in a nutshell, the Expected Release Date is just an educated guess or information from insider, or sometimes plain incorrect.
To check it out, go to a carrier, and choose the Upcoming tab.
If you have info on such upcoming devices and their expected release dates, please tell us what you know, using our hint form, by clicking here.
Thank you!
PhoneArena Team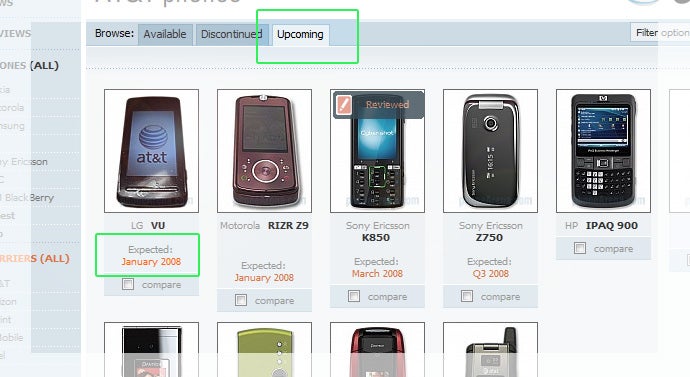 ?
{"cdn_url":"https:\/\/m-cdn.phonearena.com","opts":{"register":{"module":"article","id":null,"content_id":null,"country":"US"}}}
FCC OKs Cingular\'s purchase of AT&T Wireless