New Palm logo leaks
8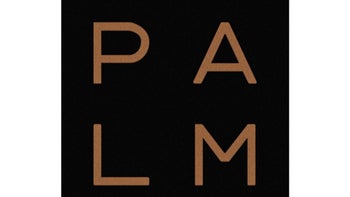 Earlier this month, a render showing Palm's new phone was leaked along with some of its specs. The device is actually being built by TCL as the Chinese manufacturer bought the rights to the Palm name, and has started a division called Palm Ventures Group. The last phone to wear the Palm name was the
Palm Pre 2
(the
Pre 3
was an HP model), and the new handset will not be powered by webOS. Instead, Android will be running the show.
If you read the earlier story about the phone, you might have seen the leaked image of the new phone with the new Palm logo on back. This afternoon, reliable tipster Evan Blass posted an image of the new Palm emblem (see the image at the top of this article), and darned if it doesn't match the one seen on the render of the new Palm phone. Unlike its BlackBerry Mobile devices, which use software supplied by BlackBerry, TCL is responsible for both the hardware and software of its Palm devices giving the company the incentive to create a new company symbol.
The device (model number PVG100) will reportedly be a Verizon exclusive, and the phone sports low-end specs including a 3.3-inch display with a 720p HD resolution, a Snapdragon 435 Mobile Platform, 3GB of RAM and 32GB of storage. Particularly worrisome is the small 800mAh battery that will be inside. Nicknamed "Pepito" internally at TCL, perhaps we will see Palm's return in time for the holiday shopping season. After all, the phone
has already received its Wi-Fi certification
.