New Humble Mobile Bundle offering 6 Android games on a great deal
2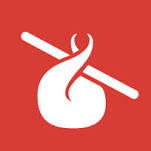 There are always great deals to be had as various apps and games go on sale in your app store of choice, but it is rare to see those deals approach the level of awesome that you'll find with a Humble Bundle deal. Today, the Humble Mobile Bundle 6 has started, and it is offering a fantastic deal on six great Android games.
As is the usual case with the Humble Bundle deals, it is a donation system, meaning you can give as much or as little as you want. If you don't have much to offer, there are three games that you can get regardless of your donation:
Eliss Infinity
, a puzzler where you fuse planets together;
Duet
Premium, which is a unique take on the endless runner theme; and,
Combo Crew
Special Edition, a brawler featuring some classic characters like Street Fighter's Ryu and Blanka, and Viewtiful Joe. If you have a bit more cash on hand, and can afford to beat the average donation (currently just $4.43), you'll also get addictive puzzler
Threes!
, RPG mining game
Mines of Mars,
and literary action-RPG
Joe Dever's Lone Wolf
.
All of those games combined would normally cost you $43, but you can get all of them for about one-tenth of that cost. Even better, a portion of your donation will go to your charity of choice - The Electronic Frontier Foundation or Child's Play. The way it usually works for Humble Bundle is that you choose how much of your donation goes to charity, how much to the developers of the games, and how much to Humble Bundle itself.
And, as usual, the average donation tends to go up as the clock ticks down; so, the longer you wait, the more it will cost to get all six games. The sale ends in just over 12 hours. The purchase can be made at the Humble Bundle site, and you'll need the Humble Bundle Android app to install the games you buy.