New Apple iPhoto unveiled with new cloud storage options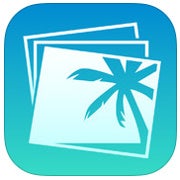 Apple has just unveiled a new version of its iPhoto application adding new and more powerful editing options.
Apple demonstrated on stage how you can edit a dark photograph and make it lighter for a jaw-dropping HDR-like effect that you add after you have captured the image.
All of the edits sync in real time across devices, but not just finished edits - you can start editing on one device, say, an iPhone, and leave your editing half-baked, only to finish it on a totally different device, say an iPad.
One of the most anticipated features for the millions who use an iPhone or an iPad as a camera is increased cloud storage for images. Apple did unveil a broad cloud storage solution for photographs, but it's only free for 5GB of images. Still, the price for 20GB of storage runs at the not so expensive $0.99, or you can get up to 200GB for $3.99 a month.