Network security breach reveals iPad 3G users' personal data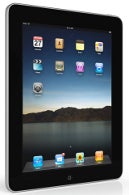 As if to confirm that you always sacrifice privacy for being connected, AT&T announced Wednesday that there has been a network security breach exposing some iPad 3G users' email addresses. AT&T said in a statement that the company apologizes and will inform each and everyone who has been affected.
Apple has been mum on the issue, but Mark Siegel, AT&T spokesman, emailed a statement that they first learned about the problem on Monday and by Tuesday the faulty feature has been turned off.
Apple iPad Review
via
Tech2