Network Quality report shows T-Mobile on the rise, Verizon and AT&T falling
15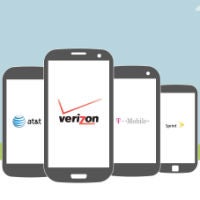 We all want to know which wireless carrier has the best network, but determining that is a huge job that takes a lot of study and testing. RootMetrics has taken on that task, and has just released its report covering the first half of 2014. The overall rankings probably aren't much of a surprise - Verizon, AT&T, T-Mobile, and Sprint ranked in that order - but it is a bit surprising how the scores have changed since the second half of 2013.
The way it works is that RootMetrics uses unmodified, off-the-shelf mobile devices in all 50 states, including indoor, outdoor, and driving in the "125 most populous metropolitan markets", and the "50 busiest U.S. airports". The 5.6 million tests performed cover network reliability, speed, data performance, voice performance, and text performance. The aim is to use consumer devices in places and manners that average users would, in order to get the best idea of each network. Scores are then given on a scale up to 100.
In the new report, Verizon takes the top spot with a score of 81.6, AT&T is number two at 79.5, then T-Mobile at 71.5, and Sprint at 69.6. T-Mobile may be in third place, but it is the big winner, because at the end of 2013, it was ranked dead last with a score of 64.3. The only other carrier to improve its score was Sprint, which scored 68.2 for the second half of 2013. Verizon held on to the top spot, but was the big loser, down from a score of 89.7 at the end of 2013. AT&T also dropped from 86.2 down to 79.5.
The data available from the tests is incredibly impressive. You can dig down into local neighborhoods, and see the driving routes taken, and the coverage test results. Or, you can take a look at the state-by-state winners in each category. Those don't yield too many surprises though, aside from Sprint having the best call performance in Vermont, and the best text performance in Wyoming.