Netflix now lets smartphone users control how much data they use
4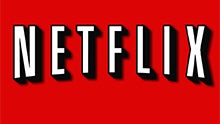 Netflix found itself mired in controversy last month, as it emerged that the service was taking it upon itself to
throttle mobile connections for users on certain carriers
. Shortly thereafter, though, the company
announced plans to give its subscribers direct control over just how much mobile data they used
, with word that the feature would debut sometime in May. Today Netflix is making good on that promise, giving Android and iOS users a new tool to let them better manage data usage.
Users on the latest version of the Nextflix app for both Android and iOS can find a "Cellular Data Usage" panel in their app settings that allows subscribers to choose from one of many quality (and correspondingly, bandwidth) settings.
"Our goal is to give you more control and greater choice in managing your data usage whether you're on an unlimited mobile plan or one that's more restrictive."
Those most concerned about burning through cellular data can force Netflix to stream only over Wi-Fi networks, while at the opposite extreme we get an "unlimited" setting that will saturate your phone's cellular connection with as much high-res video as it can handle.
In between those two we find some much more granular options, from "low" eating through a gigabyte of mobile data about every four hours, to "high" that consumes roughly one gigabyte an hour.
There's also an "auto" mode that doesn't outright tell you how much data it will use, but Netflix says to expect about three hours per gigabyte – so, slightly higher-quality than "low."
While these new settings should let smartphone users effect a lot more control over the quality of their mobile Netflix experiences, don't let all this go to your head. Especially if you're on a data-capped cellular plan (as
so many of us are
), be careful that you don't go through a whole month's worth of data with just a few hours of Netflix viewing.
source:
Netflix
Recommended Stories