Need to send a quick message? Jesse Pinkman wants you to try Yo, Bitch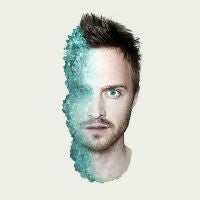 Even if you aren't a fan of Breaking Bad, there's a fair chance that you've heard or seen memes about how much Aaron Paul's character Jesse Pinkman loves to say the words "Yo" and "Bitch". If you're a fan of smartphones, you may have heard of an odd app called "Yo". Well, Aaron Paul has decided to take that odd little app and make his own, with the obvious name of YB (really, "Yo, Bitch").
The app is essentially a clone of Yo, which means it lets you send short messages and pre-set greetings to friends and family. The hook here is that you get to send those messages with the addition of the word "bitch", and with audio of Aaron Paul saying each one. So, you'll start out with some basic phrases like "Yo, bitch", "Why, bitch?", and "I need you, bitch!" If you want to, there are also in-app purchases and contests to unlock a wider range of messages to send to friends.
Overall, it's about as useful (or useless, depending on your perspective) as Yo, but it certainly has more of a fun-factor than Yo. YB is available right now for iOS, and is said to be coming to Android in early 2015.