Nearly half of U.S. adults turn into mindless goo without their smartphone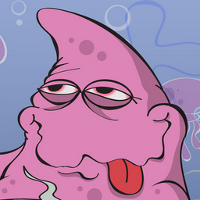 Bank of America debuted its new
Trends in Consumer Mobility Report
survey, which tracks trends in the mobile space. Of those surveyed, 85% check their smartphone a few times per day. Nothing unexpected there. 35% of those responding, say that they check their phone on the hour. And a whopping 47% of U.S. adults said that they could not live more than one day without their handset. An even more desperate 13%, said that they can not go more than 60 minutes without being able to use their phone.
Here is an interesting question. What would you give up in order to get your handset back, if it were taken from you? Based on the survey answers, 45% said that they would give up alcohol to get it back. 34% said that they would do without chocolate in order to secure the return of their phone. However, there is a gender bias with the chocolate response, as you might expect. 42% of men would give up chocolate to get their phone back, while only 27% of women would respond similarly. When ranking the things that are critical to respondents' daily lives, the mobile phone tied with the automobile for third place, ahead of coffee and television. Those in the 18-24 age bracket have their phone ranked at top.
So what irks you about how others use their phone? Only 7% get upset at seeing someone use their smartphone at the dinner table. 38% of those surveyed hate to see someone using their phone while driving. Not much of a surprise, is it? What might be a surprise, is that only 38% are comfortable with the idea of using their phone as a mobile wallet and using it to pay for something at the register. This is a hurdle that mobile payment companies will need to bust through.
And as smartwatches and other wearables become reality, 47% of those asked said that they would not buy a wearable device. 44% said that they would purchase a wearable device, while 5% have already made such a purchase. That means that it is a coin flip whether that random guy walking down the street will buy a wearable device. Those are pretty good odds for smartwatch manufacturers.
It's a fascinating study, and the last part of it relays some aspect of mobile technology depending on the region. For example, the Boston area is the most reliant on mobile devices in the states (couldn't you see Paul Revere using SMS to pass the word that the British are coming?). Amped up New Yorkers are most likely to be bored without their phones. In Atlanta, people are less likely to survive one day without their handset, and those in California are more likely to get ticked off at how others use their phones.
The survey was conducted via telephone from May 6th through the 23rd. 1000 Bank of America customers 18 and older, who own a smartphone, were questioned. In addition, 300 adults were also surveyed in California, Florida, Texas, Atlanta, Boston, Charlotte, Chicago and New York.
Bank of America's first survey on mobile trends
source:
BankofAmerica
via
Forbes