Narcos: Cartel Wars game lands on mobiles: drugs, guns and … mariachi
6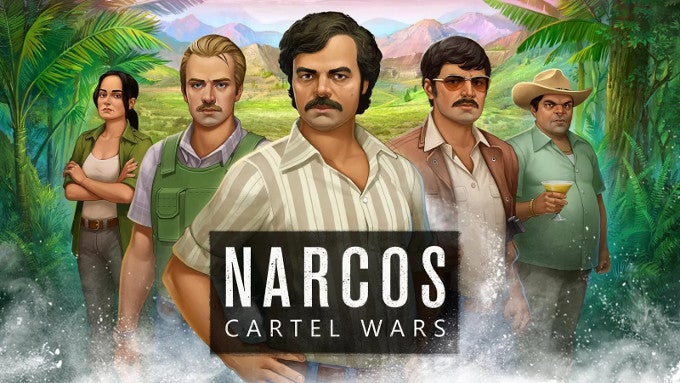 Gaumont Television and FTX Games announced a few months ago they plan to launch the Narcos official mobile game this fall. Fans of Netflix's crime drama will be pleased to know that the game is now out on both the Android and iOS platforms.
Dubbed Narcos: Cartel Wars, the mobile game is much less violent than the show. However, expect to be able to produce and distribute drugs on the West Coast, or crush your rival cartels by sending teams of assassins.
You can even manage the "relationship" between your cartel and the local authorities through agents. But you can't be on the offensive all the time, so make sure you hire sicarios and build up the defenses of your headquarter since you don't want it to be ransacked while you're out attacking another drug lord in your turf.
Moreover, the developers promise that players will be able to team up to form cartels and lay siege to enemy cartel compounds "in multi-day campaigns for domination."
But before doing what the game allows you to do, let's not forget what's this all about: "
Narcos is an inside look at the men who would stop at nothing to take down the cocaine drug lords. From the Colombian government to the DEA agents, from the policemen who would risk their lives to the US officials who would spin the story. Narcos is an unfiltered look into the war that would change the drug trade forever
."
It's also worth noting that Narcos: Cartel Wars is available for free, but it does include in-app purchases for those who wish to advance faster into the game.