36K NYPD cops start swapping their Lumia handsets for an Apple iPhone 7 or iPhone 7 Plus
27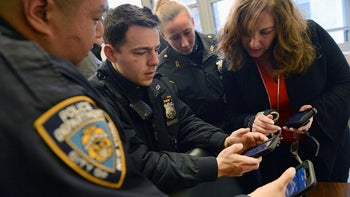 So
that's why
they call it the Big Apple! 36,000 NYPD cops are giving up their old Windows Phone powered handsets and are receiving the
Apple iPhone 7
and the
Apple iPhone 7 Plus
. Cops are so excited about the two iPhone models becoming standard issue equipment, that they are already singing the praises of the handsets by calling them the "ultimate crime fighting tool."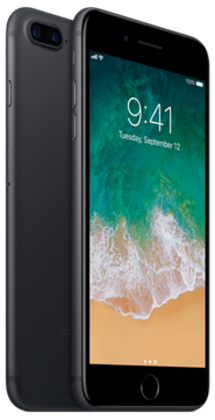 Some NYPD cops are using the Apple iPhone 7 Plus as a crime fighting tool
Over the course of the next few weeks, the 36,000 Nokia Lumia Windows Phone units that the NYPD issued to cops in 2014, will be exchanged for the 2016 iPhone models. Back in 2014, handing out the Nokia Lumia smartphones was part of a $160 million plan to modernize the equipment used by police. It took two years for the NYPD to complete disseminating the Windows Phone handsets. Just one year later, in August 2017,
the decision was made to exchange the Lumia handsets for the iPhone
.
The good news for New York City tax payers is that the switch to the iPhone won't cost the NYPD anything. The upgrade is free under terms of the NYPD's contract with AT&T. Currently, about 600 phones are being swapped daily.
With the iPhone included as part of their standard equipment, New York City cops will be able to view video and surveillance photos, check criminal histories and criminal background checks, file beat reports, and more. In addition, a special 911 app that can be installed on the iPhone by cops, allows them to hear calls from the dispatcher before they are sent out over police radio. As a result, according to officer Christopher Clampitt, "We get to the location a lot quicker. By the time the dispatcher puts out the job (on the radio) we're already there."
source:
NYDailyNews